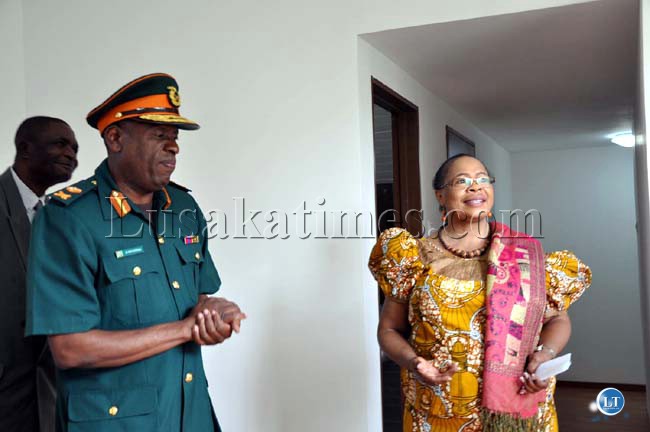 Government has issued a statutory instrument to allow Oil Marketing Companies-OMCs- to import fuel as a short term measure to beef up available stocks in the country.
Energy Permanent Secretary Emeldah Chola says a statutory instrument has been signed to permit OMCs to import according to their market share until August 31st, 2016.
Brigadier General Chola has since assured all consumers and the general public that measures have been put in place to stabilise fuel supply in some parts of the country that have recorded erratic supply.
She says a cargo carrying 90,000 metric tonnes of commingled feedstock is offloading at the port of Dar-es- Salaam and that TAZAMA will start pumping the feed stock to INDENI today.
General Chola said the Feedstock will be refined and supplied to the market by Saturday March19th, 2016.
And General Chola has announced that the Ministry of Energy has engaged three extra suppliers to supply 300 million litres of diesel and 180 million litres of petrol.
She has since urged OMCs to work closely with TAZAMA to ensure fuel is quickly supplied to filling stations.
General Chola said government intends to build up on the supply with long term supply contracts.
Meanwhile, The fuel shortage in Kitwe on the Copperbelt has entered day four today.
Motorists and other users of petroleum products have been forced to spend most of their time looking for the commodity from one filling station to the other.
QFM'S Favourite Kalando reports from Kitwe that the only filling station which has fuel is Total filling station which has attracted long queues of motorists.
A check at Mount Meru, Puma, Engene, and Kobil filling stations in the city found they had no fuel.
Meanwhile the situation is not different in Lusaka where a number of filling stations have no fuel, while those with the commodity attracting long queues of motorists.
[Read 102 times, 1 reads today]