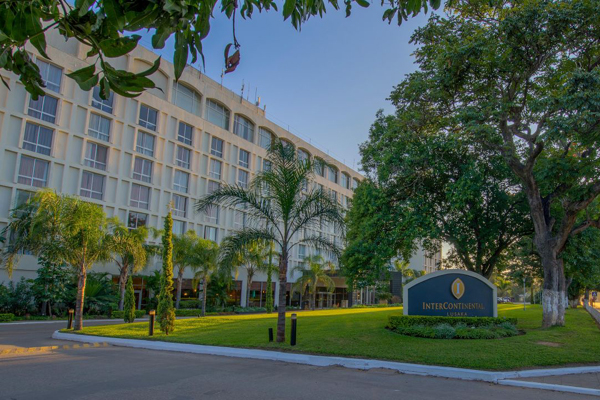 Africa Hotel LP, a Mauritius-based fund managed by QG Investments Africa Management Ltd, a company of the Quantum Global group has acquired 100% interest in the InterContinental Hotel Lusaka from Kingdom Hotel Investments for a gross consideration of USD 35.9 million.
The transaction closed on 31 March 2016.
Kingdom Hotel Investments (KHI) is a wholly-owned subsidiary of the Saudi Arabian conglomerate Kingdom Holding Company.
Prince Alwaleed Bin Talal Bin Abdulaziz Alsaud, chairman of KHC, said: "This transaction marks yet another success for KHC's value realisation strategy from growth market investments."
Sarmad Zok, chairman and CEO of KHI and Member of KHC's board of directors, said: "The sale of the InterContinental Hotel Lusaka is part of KHI's ongoing value realisation mandate and speaks to the quality of our assets and our team execution." 
Considered a city landmark, the InterContinental Hotel Lusaka is situated at a prime location in Zambia's capital.
The 244-room hotel benefits from a strong image amongst international travellers, and offers significant repositioning and expansion potential.
Commenting on the acquisition, Jean-Claude Bastos de Morais, Founder of Quantum Global said "I'm very pleased with this first acquisition of QG Africa Hotel LP. It underlines our commitment and investment strategy for the hotel sector in Sub-Saharan Africa. The InterContinental Lusaka is strongly established locally and will benefit from the planned refurbishment that will expand and reposition the asset, thereby generating value added returns for our investors."
Strong economic growth supported by a more transparent and relatively stable political climate has been attracting an increasing number of international business travellers to Africa, while also boosting cross-regional business traveling.
These trends are driving up steady demand for increased and better business hotel accommodation across sub-Saharan Africa.
QG Africa Hotel LP is a USD 500 million investment vehicle, which aims to capitalize on the emerging opportunities in the hospitality sector.
[Read 160 times, 1 reads today]