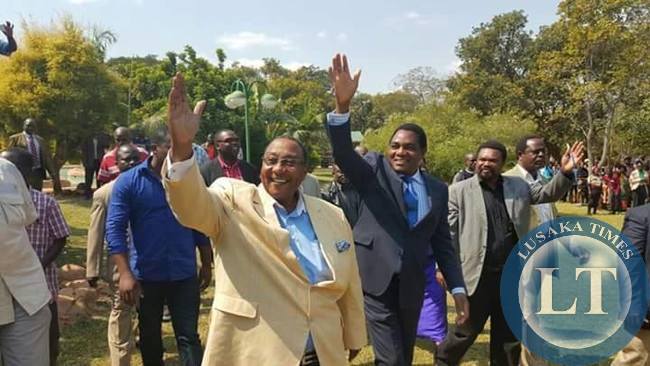 The UPND has called on the Republican President Edgar Lungu to take advantage of the meetings he will have with traditional leaders from the Northern Province to discuss development issues in the Province.
UPND Vice President Administration Geoffrey Mwamba said having visited the region in the recent past the President has seen the desperate situation in the region.
He said among other issues that the President must touch on is the high poverty levels prevailing in the areas.
"Their Royal Highnesses he has invited are custodians of our culture and also responsible of the welfare of the people within their chiefdoms. It is against this background that we hope President Edgar Lungu will be truthful, faithful and objective as he engages the traditional leaders.
The President has in the recent past made numerous visits to the Northern Province and he has seen for himself the desperate situation there. Poverty levels in the province are unprecedented. The agriculture sector in the provinces has been grossly mismanaged. The cost of living is too high for most people to afford," he said.
He added "It is unfortunate that President Lungu earlier announced that people in Kasama are buying mealie meal at K 45 when in actual fact there is a shortage of mealie meal and when its there the 25kg bag sells for more than K100. Unemployment among our youth is very high and yet the province has potential to be the agriculture and tourism hub of the country.
We sincerely hope the meeting at State House between President Lungu and their Royal Highnesses will focus on how to improve the livelihood of the people on Northern Province and the country in general. Hopefully the president will extend his invitation to Chiefs from other regions as well. The Chiefs are parents and we all benefit from their wise counsel and more so as the country prepares for a general election."
Mr Mwamba said this in a statement issued to the media.
[Read 17 times, 1 reads today]