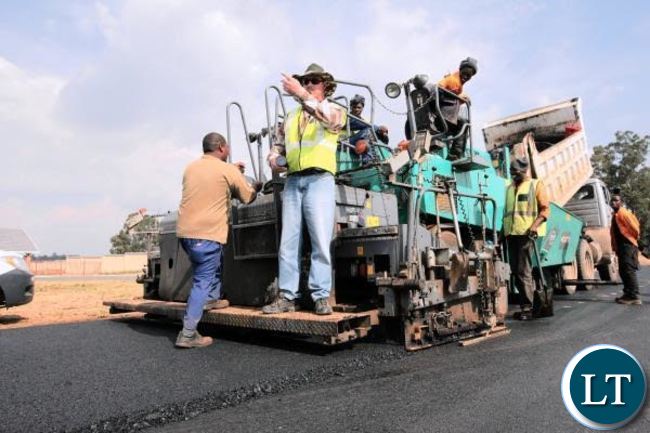 Johannesburg – Listed road construction and rehabilitation company Raubex has halted construction on the R1.2 billion Link 8 000 Greenfield's road construction contract in Zambia because of the Zambia Road Development Agency's failure to pay R115.5 million owing on the project.
Rudolf Fourie, the chief executive of Raubex, confirmed yesterday that construction on the project was halted in February to prevent exposing the group's balance sheet to debt it could not control.
However, Fourie remained optimistic that Raubex would be paid the outstanding amount and admitted the problem was when payment would be made and how the group could carry this debt on its balance sheet.
"We believe that in the next month or two we will get a payment, but it is a concern," he said. "We would like to proceed and finish the contract, which is very profitable. We've done about 15 percent of the job," he added.
The project involves two contracts in the north-eastern part of Zambia that involve the construction of 200 kilometres of new roads.
Raubex in November warned that the significant devaluation of the Zambian kwacha would impact on the future profitability of these contracts if the currency did not strengthen.
But Fourie said yesterday that the value of the kwacha was back to normal levels and the foreign exchange risk on these contracts had been reduced through an escalation recovery formula linked to the Zambia consumer price index, which had been agreed on with the client.
The outstanding amount owing resulted in Raubex's trade and other receivables increasing by 11.2 percent to R1.54bn in the year to February from R1.38bn the previous year.
Raubex, whose international operations are focused on operations largely in Botswana, Mozambique, Namibia and Zambia, is pushing ahead with its expansion into Africa.
Fourie said the group was looking at opportunities in other countries, but was "quite conservative" in its outlook because it wanted a certain margin and foreign exchange protection.
He admitted that this made it difficult for Raubex to enter other countries, but confirmed that the group was looking at expanding into Kenya, Congo, Nigeria and Egypt.
In the year to February, Raubex increased its international revenue by 88 percent to R1.2bn from R639m, its international operating profit by almost 162 percent to R218.3m from R83.4m and international operating margins to 18.2 percent from 13.1 percent.
At the end of February, Raubex had a total secured order book of R8.27bn, with its international order book accounting for 25.8 percent or R2.13bn of the total.
The Zambia Link 8 000 contract accounted for R890m of the order book.
Fourie said Raubex believed the ideal model was for 30 percent of its order book to be in Africa with at least a 15 percent margin. "We want to work in Africa with a better margin to offset the risk," he said.
Raubex reported a 12 percent growth in headline earnings a share to 234.4c in the year to February from 209.1c in the previous year.
Group revenue rose by 9.4 percent to R7.93bn from R7.25bn and operating profit by 14.2 percent to R710.6m from R622.2m.
[Read 73 times, 1 reads today]