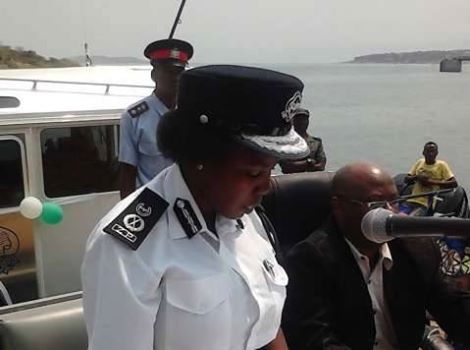 Unknown people beat up a drunken Zambia police officer in Roan Township in Luanshya district yesterday and grabbed a gun from him.
A source told ZANIS in Luanshya that the incident happened yesterday around 15: 00 hours when the police officer was heading back to Roan police station after attending duties at the magistrate court.
He said the unsuspecting officer, who was in a drunken state, was attacked by a group of unidentified men who went away with an AK 47 riffle with an unknown number of ammunition.
He further said the thieves were still on the run adding that the police officer was picked up by fellow police officers and was being held at Roan Police station.
And Copperbelt Police Commanding Officer Charity Katanga confirmed the incident to ZANIS but could not give details of the incident.
Ms. Katanga, who regretted the incident, said she was still awaiting information from Luanshya central police.
[Read 22 times, 1 reads today]