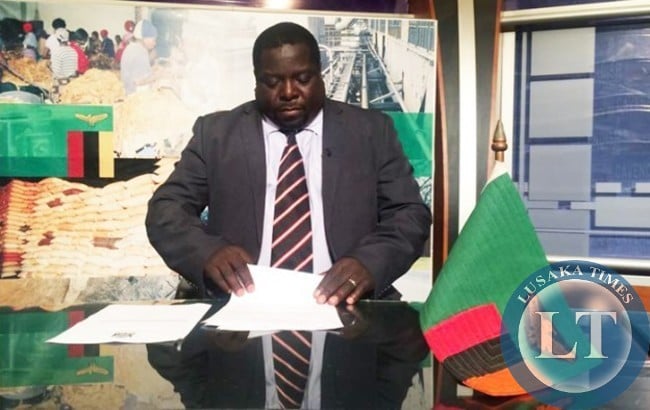 Chief Government spokesperson Chishimba Kambwili has called on political parties to adhere to calls by the Church not to wear military regalia at political meetings.
Dr. Kambwili says it saddening that some opposition political party supporters have continued using military regalia.
He explained that all political parties agreed not to wear military regalia at a meeting that was held at the Cathedral of the holy cross in Lusaka.
Dr. Kambwili who is also Information Minister was speaking to journalist at Lusaka's Heroes stadium.
Meanwhile Dr. Kambwili has warned that the party will expel any member involved in any forms of violence.
And Home Affairs Minister Davies Mwila has warned that police will NOT allow any political party to incite violence during and after the August polls.
Mr. Mwila says police will not tolerate violent cadres regardless of political affiliation.
He told journalists at Heroes stadium in Lusaka that political players should instead work with the police to fight violence in the country.
Mr Mwila added that police are ready to work with various stakeholders to maintain the peace that country has enjoyed since independence.
And the Zambia Police Service has reiterated that Police have discharged the Public Order Act in a professional and fairly manner.
Police Commissioner for Operations Joyce Kasosa the police have not been bias in administering the Public Order Act.
Ms Kasosa says both the ruling party and opposition parties have been professionally advised on issuing of police permits whenever notification has been made to hold public meetings.
[Read 74 times, 1 reads today]