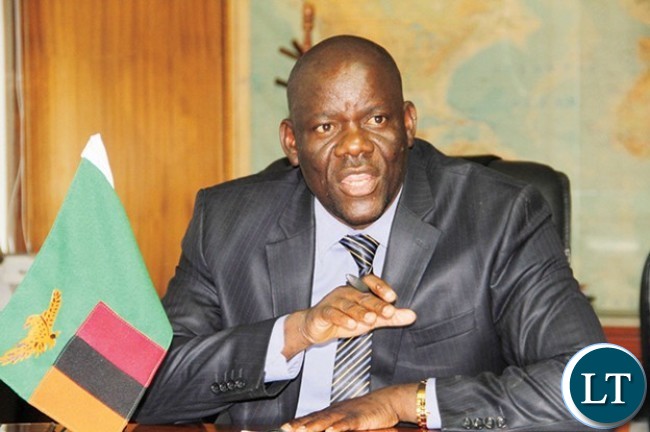 Home Affairs Minister Davies Mwila has clarified that inmates cannot vote because the current law does not allow their participation in elections.
Mr. Mwila said the earlier statement attributed to him on inmates voting in the August 11th general elections was accidentally made as a result of prior discussions regarding the reform of the correctional services.
Mr. Mwila has explained that the Electoral Act CAP 13 of the Laws of Zambia, Part 4 (1) and C clearly states that no person shall be qualified for registration as a voter in direct elections and no person shall be registered as such a voter, who is under sentence of death imposed on him by any court in Zambia, or a sentence of imprisonment by whatever name called imposed on him by such a court or substituted by competent authority for some other sentence imposed on him by such a court.
Mr Mwila was quoted saying prisoners should get ready to vote on 11th August something which has ready to a serious backlash as the ECZ and other stakeholders have categorically stated that the law does not allow prisoners to vote.
[Read 26 times, 1 reads today]