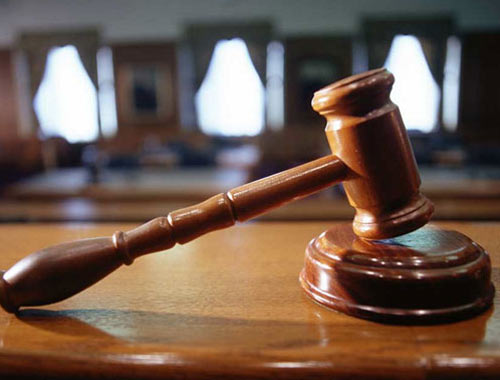 "I LOVED my wife such that I could not have shot her dead as alleged," Lusaka lawyer Paul Pandala Banda yesterday told the Lusaka High Court when he opened his defence.
Banda, a former Zambia Air Force (ZAF) pilot and colonel by rank, told Judge Chalwe Mchenga that he did not shoot his wife, Vivian Ilukena, but the gun went off on its own either after she touched it or after it fell down.
He said Vivian had left the matrimonial bed to pass urine and on her way back, she could have touched the gun, which went off and shot her resulting in her death.
Banda is charged with one count of murdering his wife on October 27, 2015 during her 60th birthday.
But Banda denied ?shooting his wife and told Mr Justice Mchenga that the couple loved each very much and he could not have shot her no matter what.
He said as a result of the death of his wife, he was now lonely and depended on his children ?for comfort.
Banda, who was led in his examination-in-chief by lawyer, Valentine Kabungo said the death of his wife was an accident and the mere fact that he was with her in the bedroom did not point to him having shot her.
He explained that on the material day, after he had dinner with his wife, whom he related to well, the couple went to bed, but after some time, she left the bed to go and use the shower room.
Banda, who at some point during his defence broke down, said that he had put his gun next to the bed, against the wall, in readiness to fire in case the family was attacked by thieves.
He said that since he was asleep, his wife could have touched the gun or it fell down, went off and hit her.
"My wife left the bed to go and pass urine while I remained on the bed. Unfortunately, my wife could have touched the gun or it fell and hit her," Banda said.
Banda added: "That has caused me a lot of grief. Although I have children I am lonely, I am grieving because having a wife is another issue."
Banda further testified that after his children broke the bedroom door, one of them beat him terribly, but he could not defend himself as he was in a state of shock after losing a loved one.
He told the court that he fainted as a result of the beatings he was subjected to and that today, he was grieving as he had continued to miss his loved wife.
"I refuse having shot my wife. What would be the purpose? I am a lawyer, I protect people. Why would I shoot her?" Banda further asked.
Banda's lone witness, retired Zambia Army Brigadier-General Haggai Chiluba, told the court that a gun like the one Banda was alleged to have used, could go off without anyone firing it, as long as it had been subjected to an impact.
After Banda closed his defence, Mr Justice Mchenga set July 29, 2016 as the day of judgment.
[Read 62 times, 1 reads today]