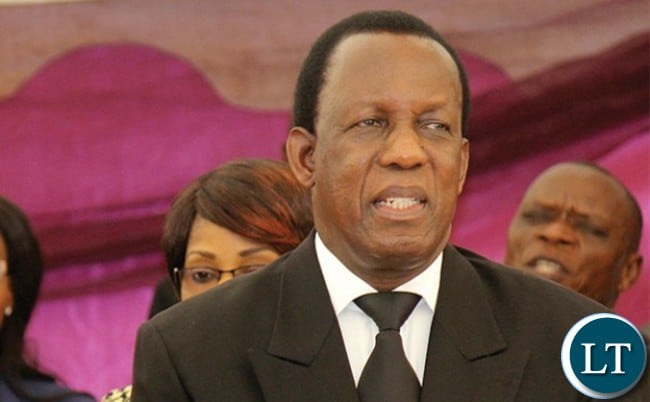 Electoral Commission of Zambia Chairperson Justice Essau Chulu has revealed that the final 2016 voters register has a total of 6, 698, 372 voters.
Justice Chulu also disclosed that Lusaka is leading with 1,119,319 million voters followed by the Copperbelt with 1,034,548 million voters.
Muchinga Province has the least number of voters with only 349,231.
Justice Chulu disclosed the final figures during a stakeholders meeting organised by the ECZ at Mulungushi International Conference Centre.
He said there are more female voters than male voters on the 2016 voters registers with 3,372,935 being female while 3,325,437 are male voters.
Justice Chulu also told the stakeholders that the register will be certified on Sunday, 31 July 2016 and the delivery of the printed copies will take place on August 3rd 2016.
He said each presidential candidate will be given a copy of the certified register on August 4th 2016.
Justice Chulu also revealed that the exercise of the ballot papers that arrived from Dubai yesterday is underway at ECZ's Silverest warehouse in Chongwe and the exercise will end on August 5th 2016.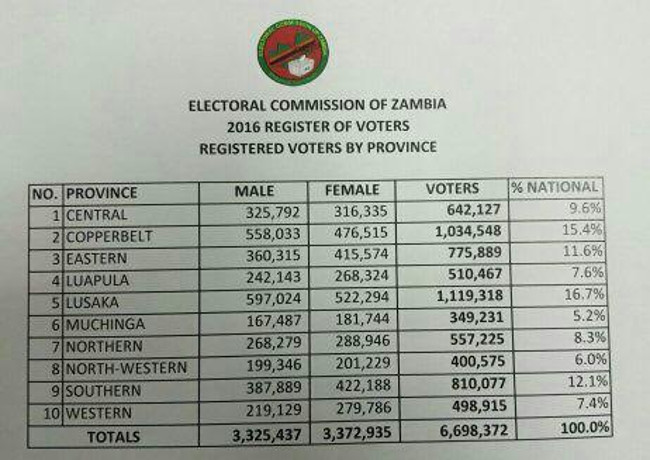 [Read 10 times, 1 reads today]