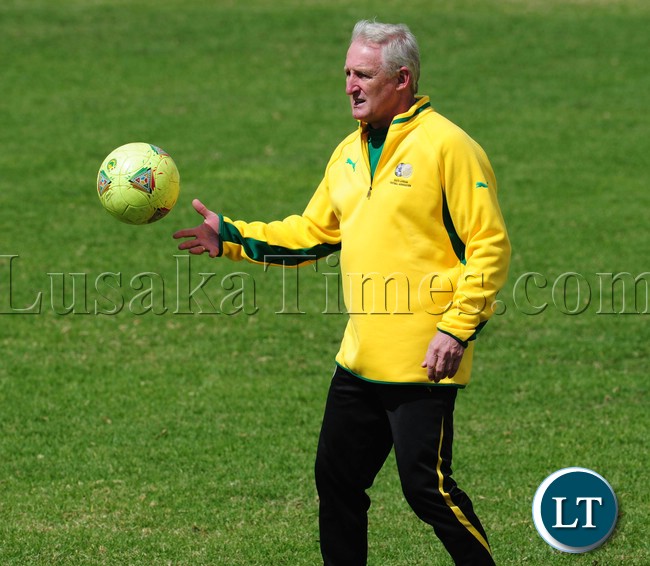 The Football Association of Zambia has appointed South African Gordon Igesund as the new Chipolopolo Coach.
Highly placed sources at Football House and within the football fraternity have confirmed Igesund's appointment.
But FAZ general secretary Ponga Liwewe refused to confirm or deny the development.
Liwewe however confirmed that an expatriate coach had been appointed and that he would only announce the name once personal terms and conditions had been concluded.
Igesund was among three coaches that the FAZ interviewed last week.
Born in 1956, Igesund played as a striker in his career before taking up the coaching role.
As coach, he won four PSL trophies with four different clubs and also bagged the BP Top Eight cup with Orlando Pirates and the SAA Super Eight with Sundowns in 2007.
Igesund's Profile
Name in home country: Gordon George Igesund
Date of birth: Jul 26, 1956
Place of birth: Durban, KwaZulu-Natal
Age: 60
Nationality:  South Africa
Term as coach:1,71 Years
Points per match as manager:1,47
Success rate as coach:39,5 % Wins, 28,1 % Draw, 32,4 % Losses
Trainer licence: UEFA A licence
Preferred formation:4-4-2 double 6
[Read 42 times, 1 reads today]