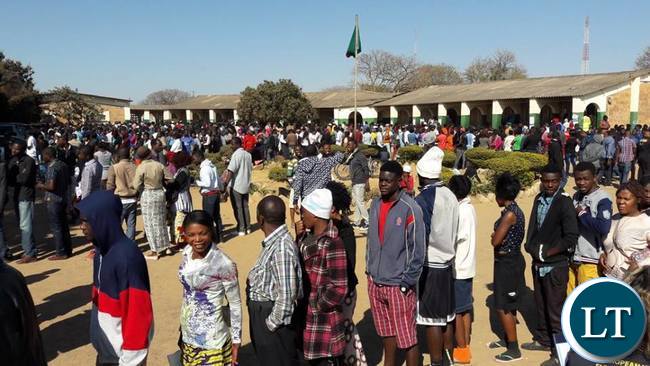 Zambians have turned out in large numbers to vote in the general elections, observers say is the closest contest in the country's history.
Most polling stations opened at 06:30 Hours and are expected to close at 18 Hours in the evening.
Some voters in the capital Lusaka made their way to the polling stations as early as 04 Hours.
Many observers have said the early turn out might cast doubts of voter apathy which has characterised the recent elections in Zambia.
There have been no incidents of violence so far as the process has taken off peacefully in most parts of the country although the run up to the vote was marred by sporadic incidents of violence.
There are nine presidential candidates taking part in the election but the race is clearly between incumbent Edgar Lungu and his main challenger Hakainde Hichilema of the opposition UPND.
Zambians also voting for a Referendum on a new Bill of Rights.
The country's Elections Commission has pledged to release the final results within 48 Hours.
Security at polling stations is tight and many local and international election observers are moving about monitoring the process.
There are   a total of 6, 698, 372 voters registered in the 2016 voters register.
The winner of the 2016 elections should get more than 50 percent of the vote after changes to the constitution.
President Edgar Lungu took time to vote at Andrew Mwenya Polling Station in Chawama at 10hrs while his running mate Inonge Wina voted at Muoyo basic school polling station in Nalolo Constituency at 9:40 hours
Meanwhile, FODEP says the voting process, which is currently underway, started peacefully.
"Our monitors across the country have observed that there were no critical incidences when voting started in the polling stations. Our monitors have reported that polling stations opened in time apart from a few that started the voting process a few minutes after 06:00 hours," says FODEP President Shepard Chilombe.
Mr Chilomne said FODEP has deployed 5, 000 monitors in 96 constituencies, 74 districts in the 10 provinces and through these monitors, we have observed that there may be low turnout on the referendum vote.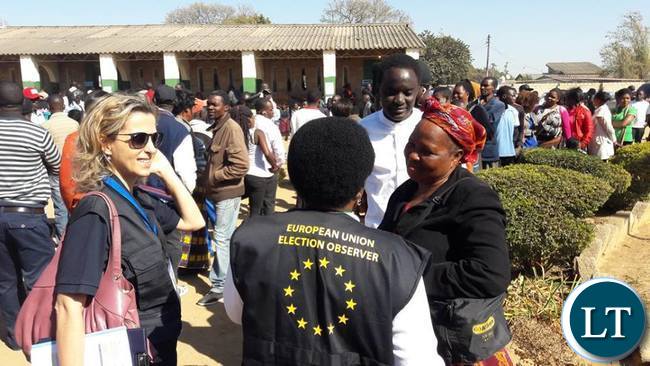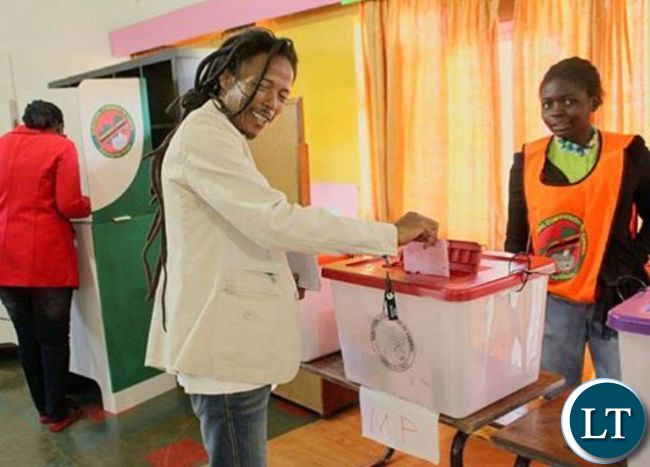 "Our monitors have observed that in many polling stations, voters were shunning the referendum booth, which was an indication that the referendum vote was likely to receive a low turnout. FODEP monitors also observed that so far, presiding officers were conducting themselves professionally," he said.
[Read 12 times, 1 reads today]