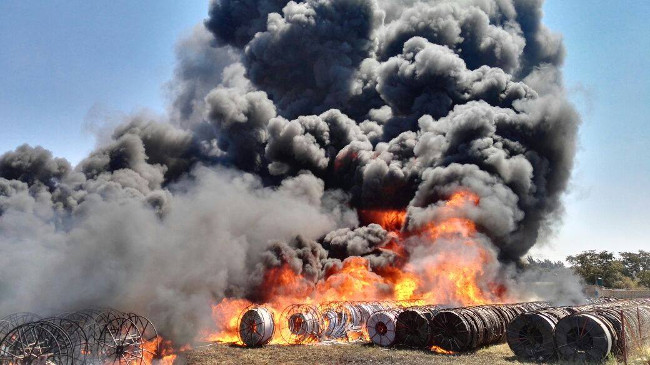 Fire on Monday has run through CEC Liquid Telecom's warehouse yard on Lusaka's Leopards Hill Road.
The property belongs to Copperbelt Energy Corporation Plc (CEC) and houses its telecoms subsidiary, CEC Liquid Telecom's warehouse.
The fire was contained outside where it completely burnt ducting used for the company's Gigabit-capable Passive Optical Networks (GPON) project stored in the yard.
The fire did not penetrate the warehouse.
Investigations to determine the cause of the fire which started before noon, are on-going.
"At this stage, the value of the lost property remains unknown, the assessment of the loss is still being made and the damage is yet to be quantified. The property was insured and services being provided by CEC Liquid Telecom will not be affected," the company said in a statement released today.
Combined forces of the Lusaka City Council fire brigade and the Zambia Air Force managed to put out the fire around 14:00 Hours.
[Read 20 times, 1 reads today]