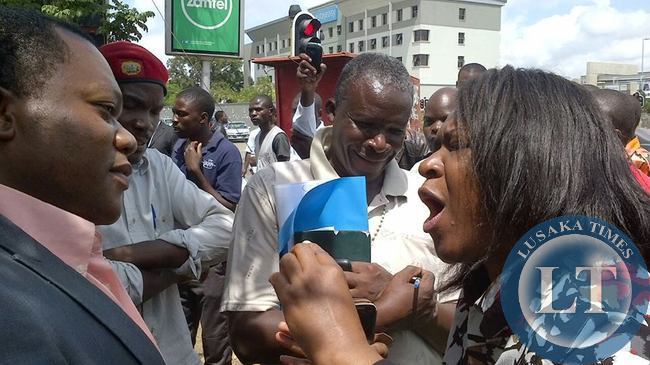 Opposition UPND Copperbelt Chairman Elisha Matambo and three others have walked to freedom after the State entered a nolle prosequi after three months in detention at Kamfinsa State Prison.
They were arrested on August 14 2016 for and charged with aggravated robbery after they intercepted a motor vehicle that was allegedly carrying pre-marked ballot boxes heading to Kitwe along the Ndola-Kitwe dual carriage way.
They wondered why the materials were heading to totaling centres in Kitwe when voting had closed and results were being awaited.
The officials suspected that the votes in some polling stations in Kitwe were going to be manipulated as they would favour the Patriotic Front.
But when the matter came up in the Kitwe High Court, state prosecutors from the DPP's Chambers announced that they were entering a nolle prosequi.
[Read 23 times, 1 reads today]