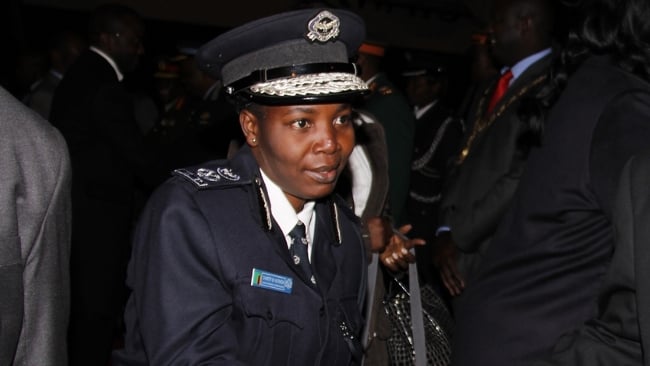 COPPERBELT Province Police Commissioner, Charity Katanga has been ordered to apologise on behalf of her officers to the people of Kabushi over the behaviour of her overzealous officers that teargassed the innocent residents who were demanding for justice following the death of one of the residents allegedly shot by the police officer.
But Ms Katanga said she was not going to apologise for anything because there were procedures to follow and that she needed to get a full report from her officers before she could make a comprehensive statement.
"This is a preliminary issue, I don't understand why the Minister was arguing with me. I have my officers who were there on the ground. As commanders, we are not found on the grounds. We allow officers to be there, so once I get a full report from the officers on the ground, I will issue a report," she said.
Bowman Lusambo, who is Copperbelt Province Minister, has demanded for an apology from Ms Katanga following a fracas where the police were throwing teargas to the residents of Kabushi Constituency when they were demanding for the arrest of an officer for shooting a resident of Kabushi Constituency.
Mr Lusambo stated that the people of his constituency were not happy and demanded for justice because the culprit who caused the death of their fellow resident was freely walking to freedom instead of being behind bars.
He further stated that the angry residents took to the street after the Police commissioner Ms Katanga issued a press statement alleging that the deceased was shot in the bar while the residents and family members had information that the deceased was allegedly shot within his house when the police officers forced their way inside the deceased's house through the window and later shot him.
Mr Lusambo said that was what angered the residents because the Commissioner's statement to the media and that of the family were contradicting.
He further stated that as residents of Kabushi, all they were demanding for was for justice to prevail and bring to book the officer who allegedly shot the deceased and let the inquiry be opened while the culprit is remanded in custody.
[Read 35 times, 1 reads today]