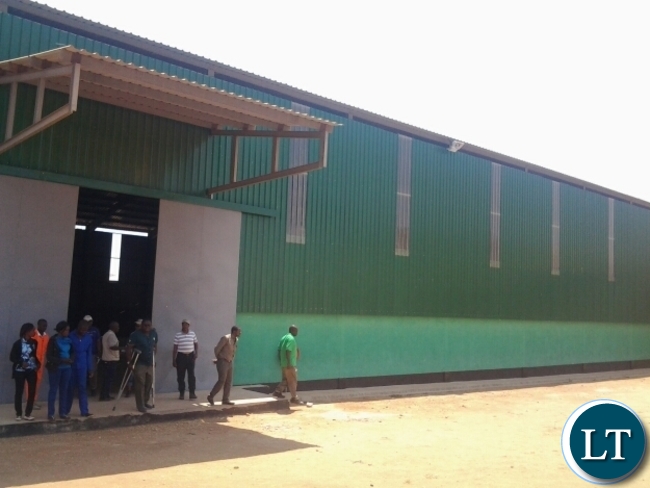 ZAMBIA is food secure with 915,000 tonnes of maize and has a national capacity to store 2.9 million tonnes of the grain contrary to alarming statements by some organisations, the Millers Association of Zambia (MAZ) has said.
MAZ president Andrew Chintala has also said a tripartite maize agreement involving the Grain Traders Association of Zambia (GTAZ), Millers Association of Zambia (MAZ) and the Food Reserve Agency (FRA) is the best way to trigger a reduction in the price of mealie-meal.
Mr Chintala said in an interview yesterday that contrary to views held by Zambia National Farmers Union (ZNFU) president Jervis Zimba, Zambia is not facing any food crisis and advised the organisation to stop alarming the nation.
He said it is misleading for ZNFU to claim that there is crisis of maize in the country.
"We are currently sitting on 915,000 metric tonnes of maize and we only need 350,000 metric tonnes of maize until the next harvest. There is no need to cause panic and alarm in the nation," Mr Chintala said.
Mr Chintala said ZNFU is a big entity and what it said had the potential to cause unnecessary panic among people.
He advised ZNFU to engage other stakeholders instead of issuing alarming statements in the media.
ZNFU president Jervis Zimba was on Sunday quoted in some sections of the media as saying there is a food and maize crisis in the country.
And Mr Chintala has said the three stakeholders in the tripartite arrangement have enough capacity to store the commodity.
He said contrary to Mr Zimba's belief that agriculture is a hobby, it is a serious business.
"Until we start looking at agriculture as a business, we will not reach the desired results of growing our economy," Mr Chintala said.
He said GTAZ has in stock 415,000 tonnes of maize while FRA has 280,000 tonnes with the rest being held by the millers.
Mr Chintala said the tripartite agreements are now performance-based and that millers will be evaluated and monitored weekly.
"This exercise will work. Earlier, we had very few millers but now we are increasing the number. We have addressed the bottlenecks," Mr Chintala said.
On his arrival from Israel last Friday, President Lungu said he was not happy that despite the tripartite arrangement the prices of mealie-meal did not seem to be dropping as expected.
The President promised to review the arrangement to see where the weaknesses were.
Meanwhile, the Zambia Consumer Association (ZACA) has welcomed the decision by stakeholders in the tripartite maize purchase deal to increase the allocation of maize offloaded to millers from the current 20,000 to 100,000 tonnes to trigger a further reduction in the price of mealie meal.
ZACA acting executive secretary Juba Sakala said in an interview yesterday that it is unacceptable for mealie-meal prices to be as high as K100 for a 25 kilogramme bag when the nation has enough stocks of maize.
"The President (Lungu) talked about this issue (of maize) two months ago, but we have not seen any meaningful reduction in the price of mealie meal. [A reduction of] K5 is not good enough. We cannot accept this as consumers," Mr Sakala said.