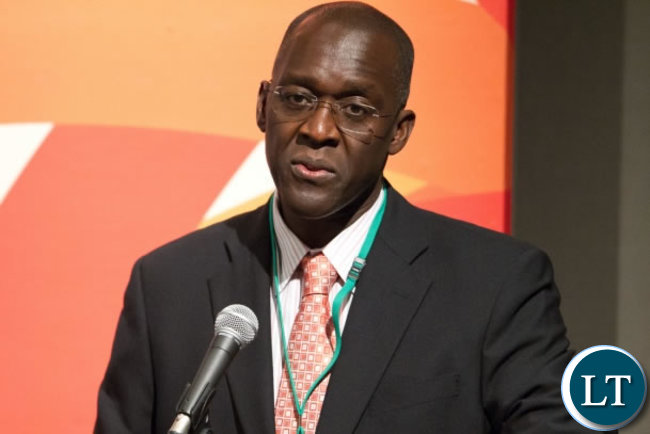 World Bank Vice President for The African Region, Makhtar Diop is today scheduled to arrive in Zambia for consultative meetings with government and other stakeholders on the country's development priorities and current and future World Bank support.
During the visit, Mr. Diop is scheduled to meet President Edgar Chagwa Lungu to re-affirm the World Bank's continued support to Zambia. He will also use the opportunity to share some good news about the significant increased support that Zambia will receive over the next three years.
The World Bank Vice President will also hold consultative meetings with the Minister of Finance Felix Mutati and the Minister of National Development Planning, Lucky Mulusa not only to discuss how the Global Bank currently delivers on the country's development needs but to also explore ways in which the absorption of the nearly US$ 1.1 billion portfolio covering 19 projects around Zambia could be accelerated.
The three day tour of duty will also lead Mr. Diop to Eastern Province to learn about Zambia's experience in building resilient rural livelihoods aimed at mitigating the effects of climate change through sustainable land management practices.
Mr. Diop's visit comes at a time that Zambia is implementing the Zambia-Plus Economic Stabilisation and Growth Program and therefore provides an opportunity to reaffirm the commitment to of the two partners in reducing poverty in Zambia and investing in inclusive economic growth.
Mr. Diop and Mr. Mutati recently met on the sidelines of the IMF/World Bank Spring Meetings in Washington DC. During the meeting, Mr. Diop said the World Bank will give Zambia budget support and also facilitate the promotion of programmes that are targeted at the growth of agriculture focused Small and Medium Enterprises.
Mr. Diop has served as the World Bank's Vice President for Africa since May 2012. Under his leadership, the World Bank committed US$9.4 billion to Sub-Saharan Africa in 2016 to help tackle development challenges such as increasing food security and agricultural productivity; improving access to affordable, reliable, and sustainable energy, creating economic opportunities for Africa's youth.
Prior to his appointment as Vice President of Africa Region, Mr. Diop served as World Bank Country Director for Brazil. He also served as Country Director for Kenya, Eritrea, and Somalia. Other positions he has held include; Director of Strategy and Operations, and Sector Director for Finance, Private Sector and Infrastructure, both in the Latin America and the Caribbean Region. Before joining the World Bank, Mr. Diop worked at the International Monetary Fund, focusing on the Central African Republic. He also served as Minister of Economy and Finance for Senegal.