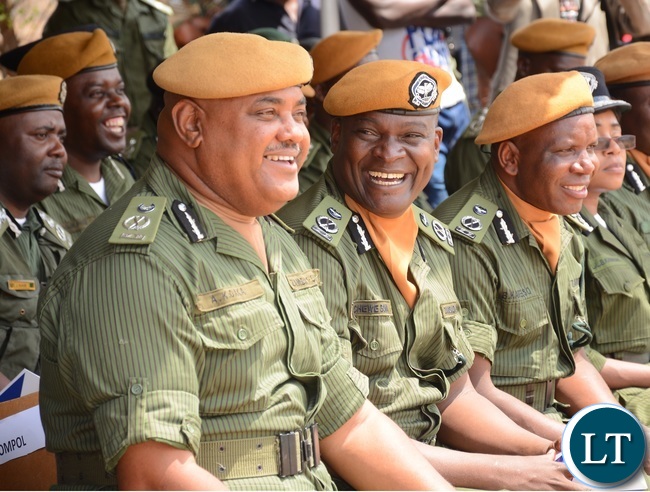 Southern Province Police Commission Bonny Kapeso have directed all traffic police officers in province to stop using personal cars when doing Government duties during their operations with immediate effect.
In a statement today, Kapeso said any officer who will disobey his directive will be severely dealt with and risks being reverted to general duties, adding that this is in line with the Police's quest to remain relevant, professional and transparent in execution of police duties.
Kapeso said the directive comes in the wake of the continued concerns from the public that traffic officers have turned their personal cars into mobile offices at their points of operations thereby comprising police professional ethics and standards.
He said alternatively, officers shall be dropped at operational points and picked there, using Government vehicles, namely, marked police vehicles.
Kapeso noted that in light of the above, members of the public are free to report any police officer using personal vehicles as payment offices to my office without fear.
And Kapeso said traffic officers are expected to remain on the roads while working as opposed to officers sitting in their cars while doing their patrols.
"ANY OFFICER DISOBEYING THIS DIRECTIVE WILL SEVERELY BE DEALT WITH AND RISKS BEING REVERTED TO GENERAL DUTIES IN OUR QUEST TO REMAIN RELEVANT, PROFESSIONAL AND TRANSPARENT IN EXECUTION OF POLICE DUTIES"
"THE DIRECTIVE COMES IN THE WAKE OF CONTINUED CONCERNS FROM THE PUBLIC THAT TRAFFIC OFFICERS HAVE TURNED THEIR PERSONAL CARS INTO MOBILE OFFICES AT THEIR POINTS OF OPERATIONS THEREBY COMPRISING POLICE PROFESSIONAL ETHICS AND STANDARDS"
"INSTEAD OFFICERS SHALL BE DROPPED AT OPERSTIONAL POINTS AND PICKED THEREFROM USING GOVERNMENT VEHICLES, NAMELY, MARKED POLICE VEHICLES"
"IN LIGHT OF THE ABOVE, MEMBERS OF THE PUBLIC ARE FREE TO REPORT ANY POLICE OFFICER USING PERSONAL VEHICLES AS PAYMENT OFFICES TO MY OFFICE WITHOUT FEAR." Bonny Kapeso said