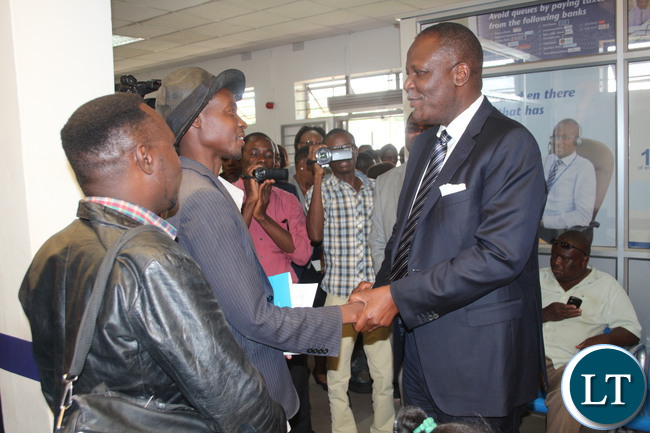 Minister of Finance, Felix Mutati has called on Zambians to take advantage of the on-going amnesty on Interest and Penalties by the Zambia Revenue Authority -ZRA- to offset outstanding tax obligations.
Mr. Mutati says the amnesty is directed at promoting sustainable growth of businesses and enhancement tax compliance.
The Finance Minister said this during a breakfast meeting organised by ZRA in Lusaka to discuss tax compliance and the ongoing amnesty.
He further directed ZRA to collect a minimum of 3 hundred Million Kwacha between the month of June and December 2017 during the tax amnesty.
And ZRA Commissioner General, Kingsley Chanda said the Authority has collected 1 hundred and 36 million Kwacha from tax payers since inception of the amnesty and that 1 hundred and 79 applications are also being processed.
Under the amnesty, ZRA has waived all interest and penalties for all tax payers with outstanding tax debts prior to March 1st, 2017, provided principal taxes are paid in full.
The Amnesty start on April 24th and will end on July 31, this year during which taxpayers are expected to submit outstanding returns and pay all principal liabilities for tax periods prior to March 1st, 2017.