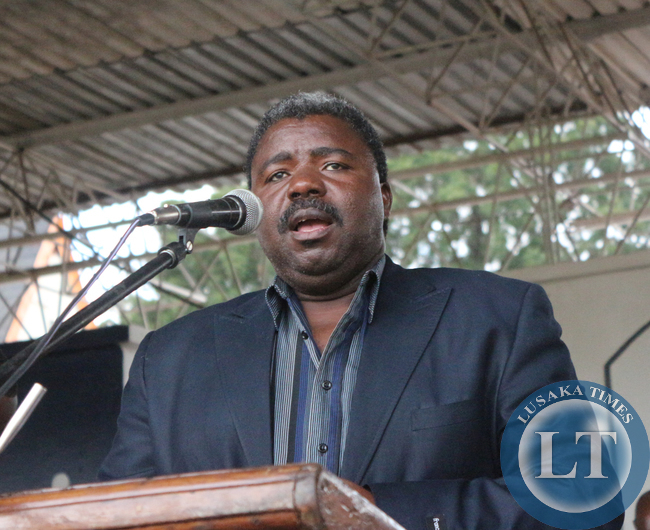 Three other Christian organisations has said that the dialogue much talked about dialogue between United Party for National Development (UPND) and the ruling Patriotic Front (PF) cannot take place if the UPND does not want to recognise President Lungu as the legitimately elected leader.
The Independent Churches of Zambia (ICOZ), Pentecostal Fellowship of Zambia (PFZ) and the Bishops Council of Zambia (BCZ) said in separate interviews that there could be no fruitful dialogue if the UPND insisted that it would not recognise President Lungu as Zambia's duly elected head of State.
ICOZ board chairman David Masupa said President Lungu was sworn in as President of Zambia and that all the three arms of government had been functioning properly.
Bishop Masupa said Mr Hichilema should accept President Lungu as even the Bible urges people to respect and recognise authority because it comes from God.
"The Church should not be seen to be siding with one party. We all know President Lungu is head of State and everyone should respect that. Until then, it is difficult for dialogue to take place because if it did, in what capacity will he [President Lungu] dialogue with the UPND?" he said.
He urged the Church to stop misguiding the nation.
PFZ executive director Naison Nyonyo said UPND should take the first step of recognising President Lungu and the President will not find it difficult to dialogue with it.
Bishop Nyonyo said individuals who do not respect the law could cause chaos in the country.
BCZ spokesperson Fred Chingole said the Church should not be judgmental in favour of one of the parties.
Yesterday, the Council of Churches in Zambia (CCZ), Zambia Conference of Catholic Bishops (ZCCB) and the Evangelical Fellowship of Zambia (EFZ) called for dialogue in Lusaka yesterday when they held a joint press briefing.
Speaking on behalf of other church mother bodies, ZCCB president Telesphore Mpundu demanded an all-inclusive national indaba which should address challenges the country is facing.
"As we have stated before, the Church stands ready to mediate but is also open to other eminent and neutral persons mediating," Archbishop Mpundu said.