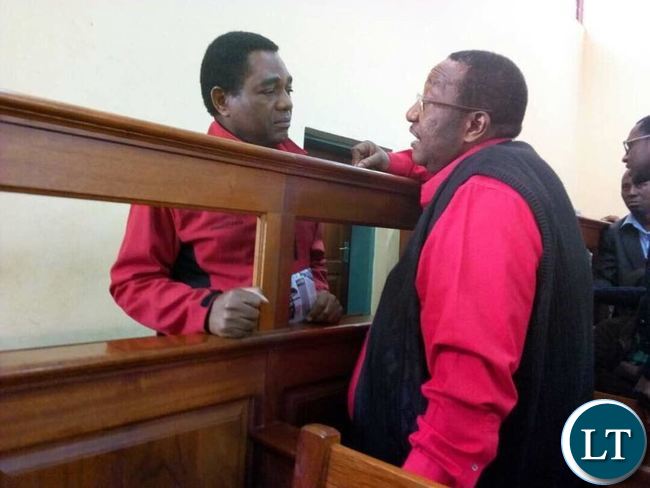 The Zambia Police Service has warned Zambians to desist from making comments and careless talk that may cause alarm and generate instability in the country.
Deputy Inspector General of Police in Charge of Operations Malcom Mulenga in a statement to QFM News says the Police service is concerned with on-going statements and remarks regarding the arrest of the UPND leader, Hakainde Hichilema in which certain quotas of society are advocating for solidarity marches, protests and above all issuing alarming statements that have potential to instill fear, insecurity and cause anarchy in the country.
Mr. Mulenga says the role of the Police is to maintain law and order, peace and stability, therefore statements aimed at bringing disunity and division shall not be condoned at all cost.
He says the nation has seen some countries where the clergy have mismanaged national issues that brought about atrocities and as Zambia Police they shall not allow that.
Mr. Mulenga has urged members of the public to let the due process of the law take its course as the matter is before competent courts.
He says Zambians ought to know that it is contempt of Court to make use of any speech, writing or misrepresenting proceedings before courts.
He adds that such acts are deemed to be capable of prejudicing the process and lowering the authority of any person before whom such proceedings are being held.
Mr. Mulenga says this is contrary to section 116 (1) (d) of the Penal Code, Chapter 87 of the Laws of Zambia.