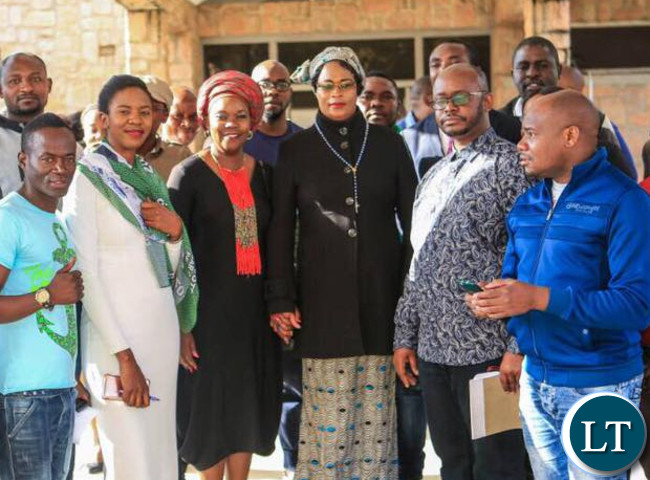 The ruling patriotic front has said that it enjoys cordial relations with the church in the country.PF deputy secretary general Mumbi Phiri said that it was her prayer that the relationship will continue to grow.
Speaking at the PF interactive forum in Lusaka where she welcomed a new member Miyanda Katiwa, a Lusaka business woman who has joined the PF, Mrs. Phiri said that the PF was not going to be distracted with the propaganda being propagated by the opposition but will concentrate on its developmental agenda for the people of Zambia.
Mrs Phiri reiterated that PF members are free to contest the PF presidency during the convention expected in 2020, but stated that the party membership has endorsed the candidature of president Edgar Lungu for 2021 general elections.
Mrs. Phiri emphasized that the party is not blocking anyone with presidential ambitions, but that the party is saying that it is comfortable fielding President Edgar Lungu as the PF Presidential candidate in 2021.
She says all those with presidential ambitions are free to do so as the person who liked sending cadres with machetes Wynter Kabimba left the party a long time ago and there is peace and order in the ruling party, adding that 'Pangas' in the ruling party went with Rainbow Party President Wynter Kabimba.