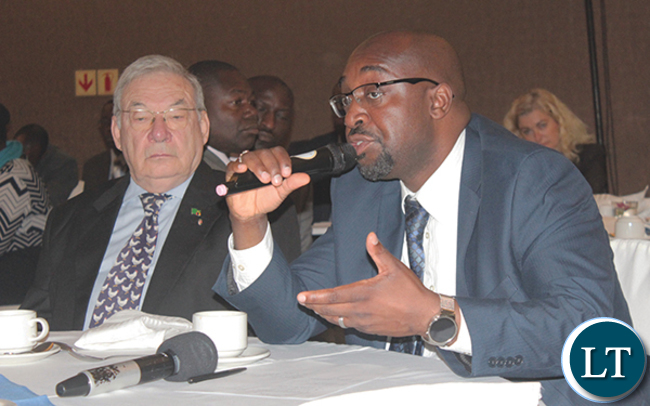 MINISTER of Transport and Communications Brian Mushimba says the establishment of a national airline is the surest way for Zambians to appreciate Government's massive investments in the aviation sector.
And Mr Mushimba has brokered an agreement between Zambia Railways Limited and its former employees who retired in 1992, 1995 and 1998 for the payment of about K44 million to those who were underpaid.
In an interview at the ongoing Zambia International Trade Fair in Ndola on Saturday, Mr Mushimba said he is happy with the US$1.7 billion infrastructure investment spread across the Zambian aviation space because it is in line with Government's vision of ensuring that Zambia becomes a transport hub in the region.
"That's why we want to establish our own national airline because we don't want to be like that person who will build a nice garage only for the neighbours to come and park their cars there," he said.
Mr Mushimba said his ministry is actively looking at the best option in terms of how the national airline will be operated.
[Read 22 times, 1 reads today]