The Director of Public Prosecutions Lillian Shawa Siyunyi has entered a nolle prosequi in the case where President Edgar Lungu's spokesperson Amos Chanda and Daily Nation Newspaper owner Richard Sakala were facing contempt of court charges.
Mr. Chanda, Mr. Sakala are scheduled to appear before Magistrate Felix Kaoma at 12:00 hours today in a matter where UPND leader Hakainde Hichilema applied to cite them for contempt.
Mr. Chanda is accused of making prejudicial remarks on Aljazeera TV regarding a matter which was actively before court published in the Daily Nation Newspaper.
But the DPP has this morning signed a nolle prosequi, discontinuing the case.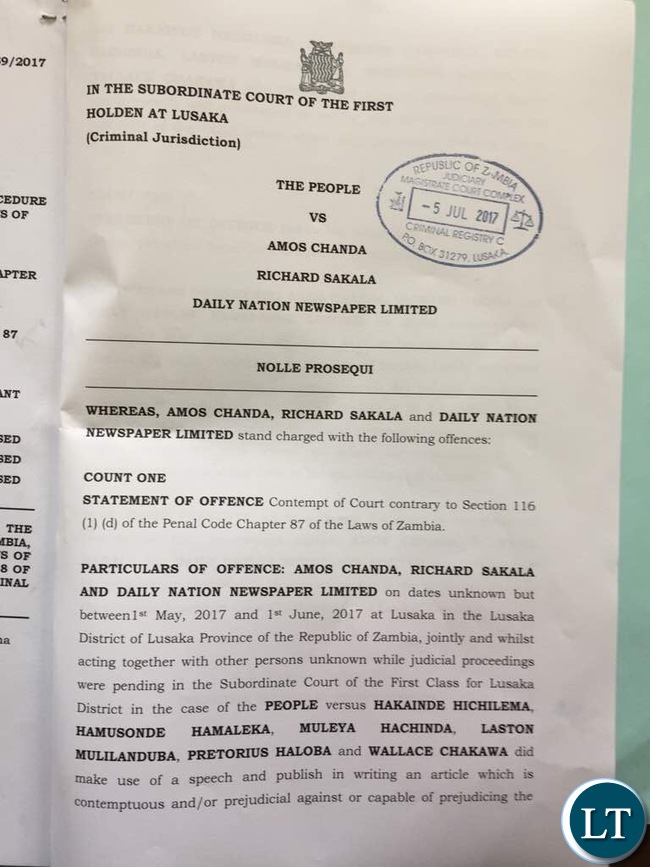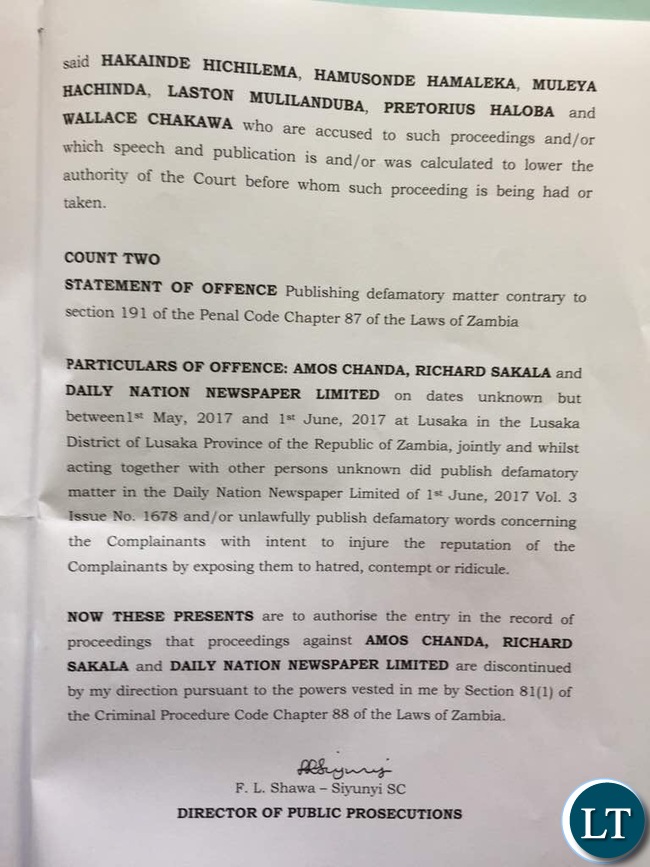 [Read 45 times, 1 reads today]