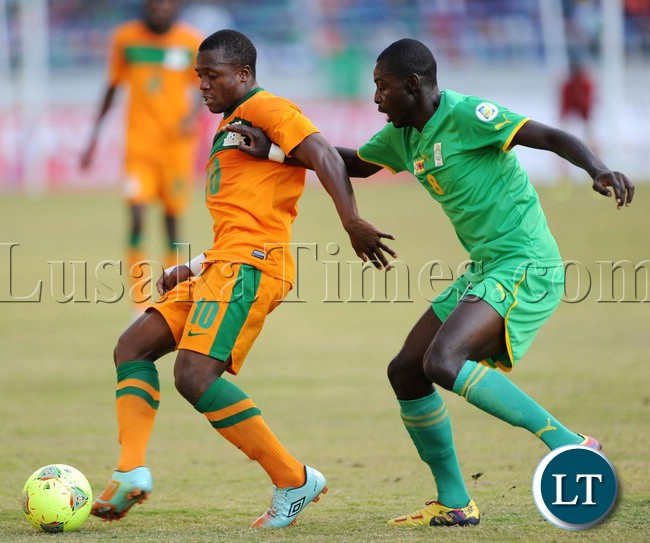 Zambia defender Lawrence Chungu is confident that his side will triumph over Zimbabwe in Sunday's 2017 COSAFA Cup final at the Royal Bafokeng Stadium in South Africa.
Zambia and Zimbabwe heads into the final seeking a record fifth COSAFA Cup trophy.
Wedson Nyirenda's side reached the final after edging Botwana 2-1 in the quarterfinals and Tanzania 4-2 in the semifinals.
In a pre-match interview, Chungu of Power Dynamos said the Chipolopolo were aware of high expectations from fans.
"I am very confident on Sunday we are going to carry the day with God on our side. We expect nothing but to bring the trophy to Zambia," he said.
This is the first time Zambia have reached the final since winning the 2013 edition as hosts.
"We have to put in a lot so that we can carry the day. The country is expecting more from us," Chungu said.
Chungu has featured in the two matches Zambia has played so far at the tournament after entering the fray at the quarterfinal stage.