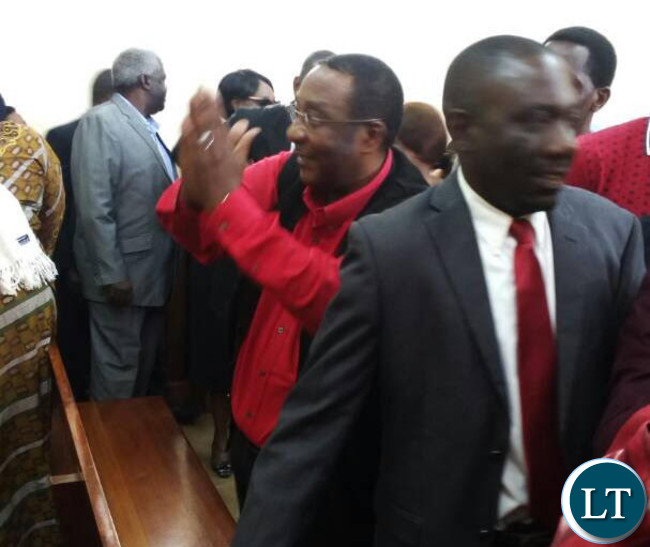 GEOFFREY Bwalya Mwamba is lying that there are over 3,000 UPND cadres in prison facilities as the Zambia Correctional Service (ZCS) has made it clear that inmates are not classified according to political affiliations.
The UPND vice president for administration, Mr Mwamba recently indicated in a statement that there were over 3,000 of their cadres in incarceration.
"Over 3,000 members of the UPND across the country have been arrested on trumped up charges, some of them on non-bailable offences," claimed Mr Mwamba.
But ZCS Commissioner General Percy Chato reiterated that inmates were not classified according to their political affiliation.
He alluded that the UPND leader was lying by insinuating that there were over 3,000 UPND members in incarceration.
"We can't comment because we don't use political affiliations to classify inmates," said Mr Chato.
And National Revolution Party (NRP) president Cosmo Mumba charged that it was absurd to classify prisoners according to political affiliation.
Dr Mumba said that prisoners were incarcerated based on their criminal acts and not the political party they belonged to.
He reiterated that the UPND should report to the relevant authorities if they felt that their members were incarcerated on trumped up charges.
Dr Mumba said that it was unwarranted for the UPND to demand for the release of their members because they were not incarcerated based on partisan lines.
He explained that the UPND members were individually incarcerated because of the criminal acts they were alleged to have committed.