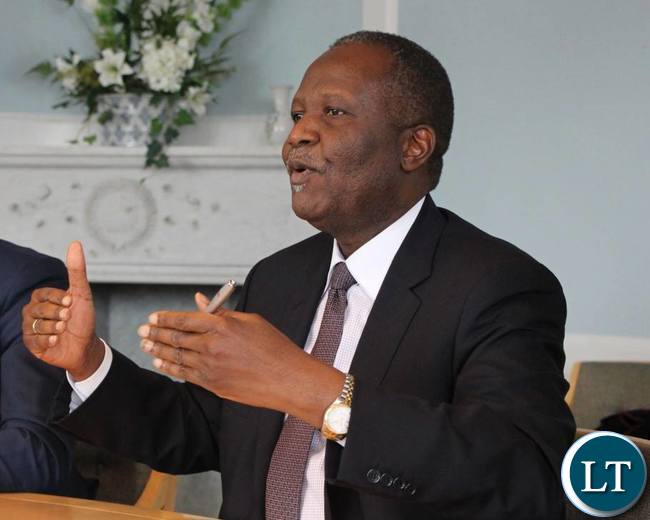 Minister of Finance Felix Mutati has announced plans to set up an infrastructure fund.
Mr. Mutati says the fund will be used for investment in sectors that include agriculture, industry and infrastructure.
The Minister of Finance has explained that the fund will be set up using resources from the pension scheme among other financial resources to be pooled together.
Mr. Mutati has emphasised that poverty can largely be reduced through economic growth and high investments that create jobs.
He said this during a meeting with South African Deputy Minister of Finance Sfiso Buthelezi and officials from South African funding agencies that include the Land Bank, Government Technical Advisory Board and Public Investment Corporation.
And Mr. Mutati has called for enhanced trade opportunities between Zambia and South Africa.
He outlined that Zambia seeks to learn more from South Africa in the area of financing with interest in taxation and its implementation of the Public Private Partnerships as a source of funding for development projects.
And South African Deputy Minister of Finance Sfiso Buthelezi said time has come for Zambia and South Africa to deepen economic relations for the benefit of the people in the two countries.
Mr. Buthelezi said the political history between the two nations provides a good foundation for improved economic relations and ultimately dealing with the challenge of unemployment, inequality and poverty.
He also expressed concern at the low intra Africa trade volumes which stand at about 16 percent compared to the European Union whose intra-regional trade volumes is double at about 30 percen