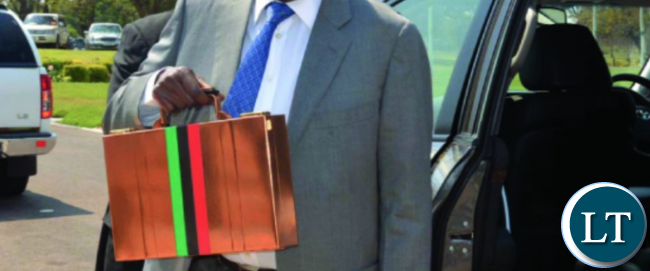 Jesuit Center for Theological Reflections (JCTR) says government was able to stick to fulfillment of its objectives for the 2017 fiscal year which have translated in improved fiscal and economic growth.
JCTR Social Economic Programme Officer, Innocent Ndashe says that macroeconomic indicators like the single digit inflation rate and the continued stability of the Zambian kwacha on international markets are an indication of economic growth for the country.
He has also commended government on the various incentives aimed at promoting transparency in the use of public funding.
Mr. Ndashe has since called on relevant authorities to take action in ensuring individuals who abuse public funds are prosecuted.
He added that so far, not much has been done in prosecuting offenders hence the continued practice of misappropriation of funds in some government departments.
He has consequently advised government to consider developing the national planning and Budgetary Act saying it will necessitate for full participation of citizens in the budgetary process.
He added that this will allow for strengthened credibility in resource utilization on monies allocated towards government programmes.
And Civil Society for poverty Reduction (CSPR) has commended government on its efforts to promote sustainable economic and social development through its various programming.
CSPR Resource and Governance Coordinator, Tommy Singongi says through various policy formulations like the seventh national development plan, government has continued to provide an efficient road map in alleviating poverty among disadvantaged groupings nationwide.
Mr. Singongi has also commended government on its efforts to reduce external borrowing from international lending institutions by relieving financial deficits with focus on increasing domestic borrowing as indicated during the 2017 budget presentations, last year.
He has however called on government to look into mitigating some of the implications the policy would pose on the growth of Small and medium enterprises (SME'S).
Mr. Singongi added that though the targeted threshold was set at six billion kwacha, the debt stock has increased to ten billion, a figure he says would affect capital flows within the private sector.
He further stated that domestic cash flows are necessary in accelerating growth investments which culminate in social benefits such as job creation and growth of Gross Domestic product (GDP).
The CSPR Resource and Governance Coordinator has since called on government to set the 2018 budgetary lines to focus on actuating investment growth in keys sectors with growth potential to drive economic growth.