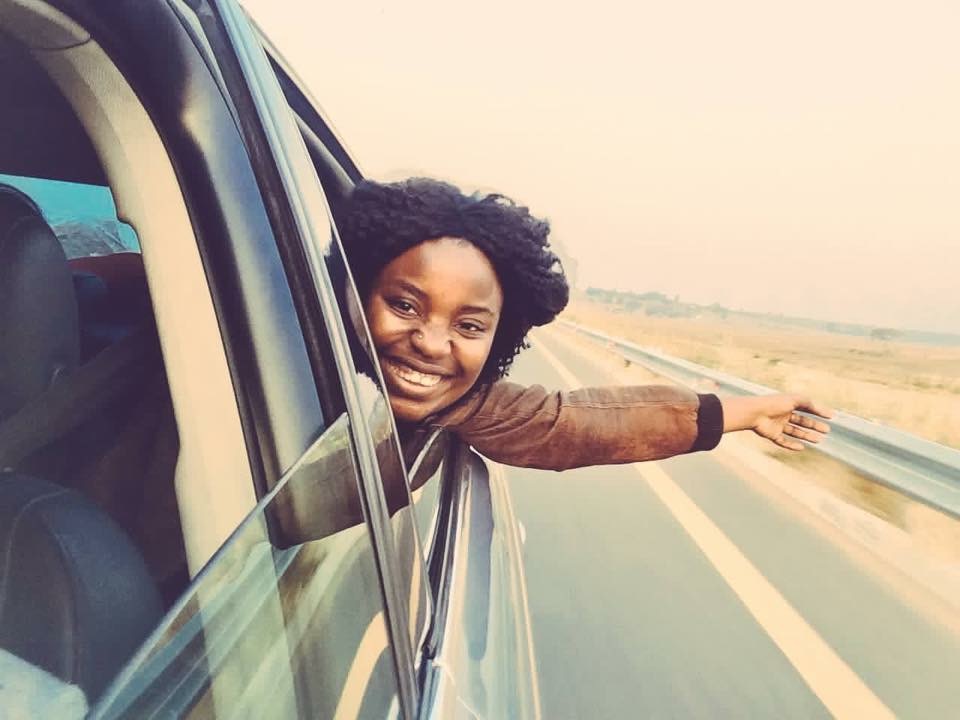 25 year old, Petra Chikasa, is a travel enthusiast. She documents her voyages on her travel blog amply named Girl Can Wander.
She comes from a family of 4, and grew up in Ndola, Copperbelt. She relocated to Lusaka with her family 10 years ago.
Petra has a passion for outdoor adventure, arts and crafts, animals and food. "A lot of people that have known me growing up would probably describe me as somewhat introverted but I think over the last year I've become more ambivalent. What can I say, Travel pushes you out of your shell."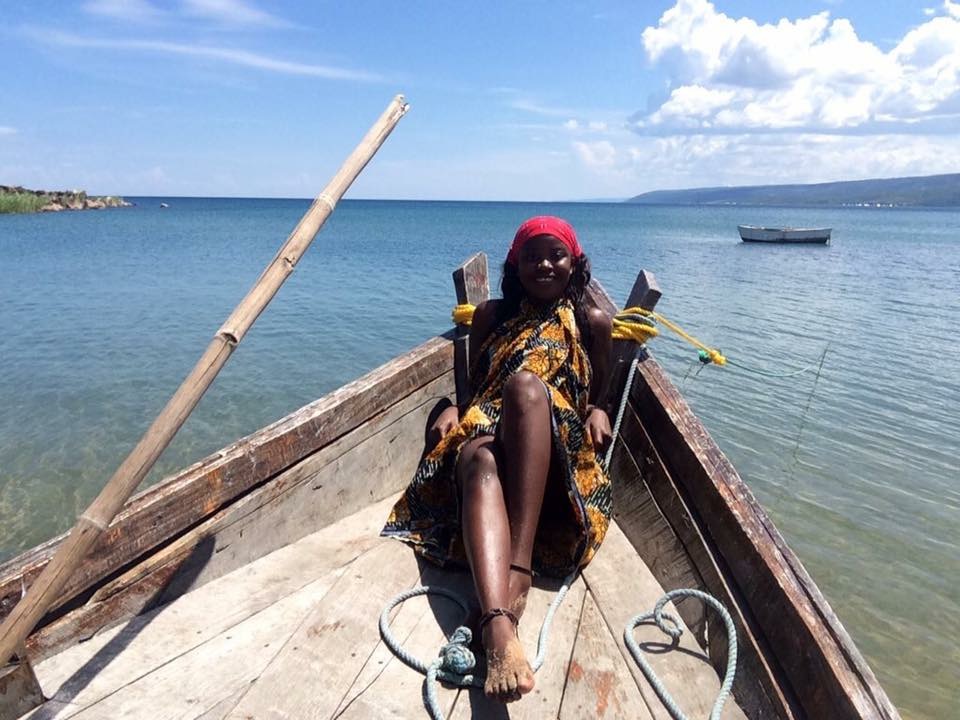 KAPA187: What inspired you to start travel blogging?
PETRA CHIKASA: "I have always wanted to visit every province in the country.  When I decided to get on the road it wasn't with the intension of being travel blogger, but I took a liking to documenting and sharing my travels and so I decided to start my blog Girl Can Wander to highlight the ease of local travel with my followers."
KAPA187: Speaking of local travel, domestic tourism in Zambia is not very popular as many view it as being too expensive. What do you think can be done to encourage locals to explore their country?
PETRA CHIKASA: "A lot of people are often discouraged from travelling locally because of the lack of local rates at most holiday destinations in the country, however having spent the year travelling, I have learnt that most places, even though not advertised, do have local rates or are willing to negotiate. It is very important for local tourism companies to make their packages known & affordable for residents and especially young people."
KAPA187: That is true, they need to get that information out there. How do you prepare for a trip? What are your must have items every time you travel?
PETRA CHIKASA: "It takes me 2 days to pack before a trip. I have to make sure I have everything I need! A few must haves for me are my camera, flashlight, food, my bathing suit, my multi vitamins, mosquito repellant and my headphones. And of course the 5 C's of outdoor travel; cutting, combustion, cordage, container and cover."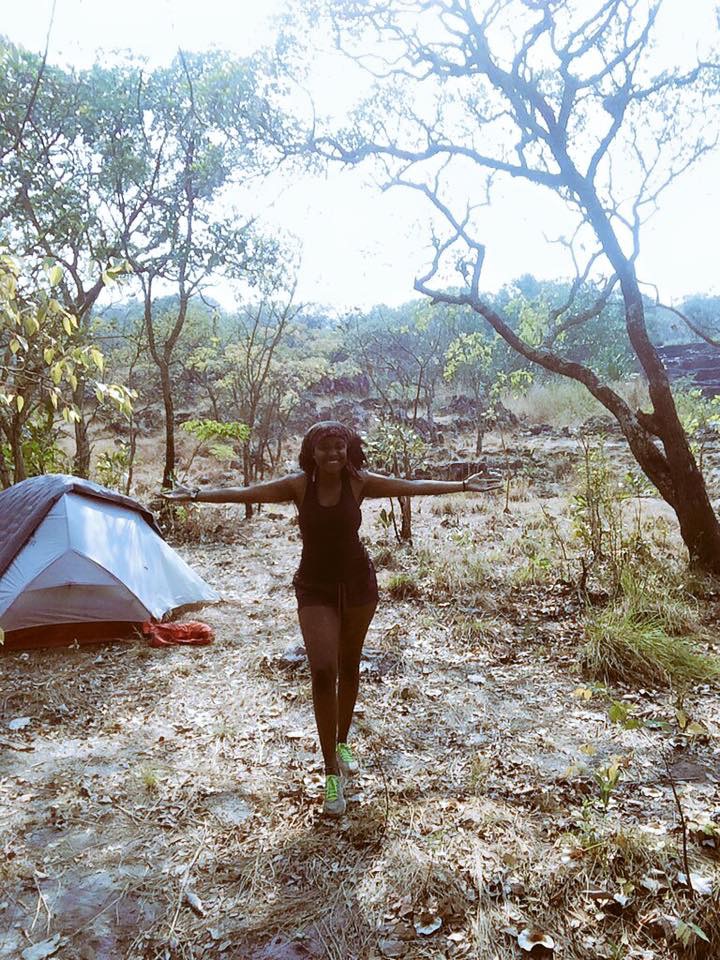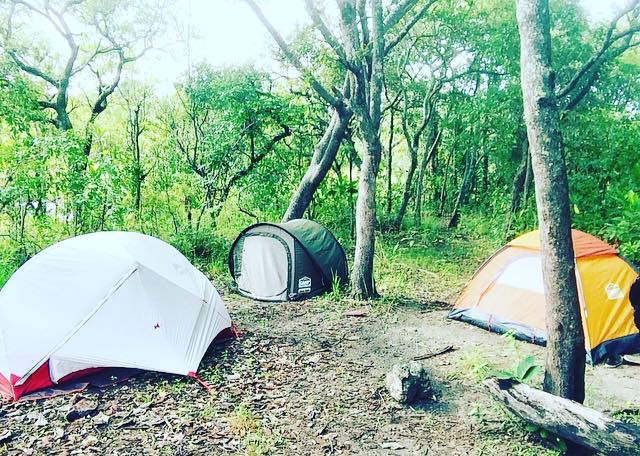 Petra is an avid outdoor camper, "why pay for 5 star when you can get 200 billion stars for free!!". She has camped at sites such as Ikithe Luxury resort in western province on the shores of lake Makapaila , Mumbuluma Falls in Mansa district, Kapishya Hot springs in muchinga province among many others.
"A common mistake newbie campers make is going into camping thinking it's hard. Camping is fun and easy if you just give it a chance". She said when asked what common mistakes she sees beginner campers make.
KAPA187: When it comes to wildlife tourism and conservation do you feel it is right for people to be allowed to interact with the animals i.e. Walking with big cats, elephant rides etc. or should we just observe the animals in their natural habitat?
PETRA CHIKASA: "The more I am involved in the travel industry and learn about animal tourism, the more I've come to realize just how messed up, flawed, and abusive the practice is. Most animal-based tourism in the world is abusive and detrimental to the animals. Elephant rides, lion/cheetah walks, swimming with dolphins, anything where the animal is there exclusively for your entertainment should be a place to avoid! Consider the smell test for any animal exhibit, if it seems like this shouldn't exist or you find it weird that such a large animal would be so docile, something is probably not right and you shouldn't be supporting such practices with your money."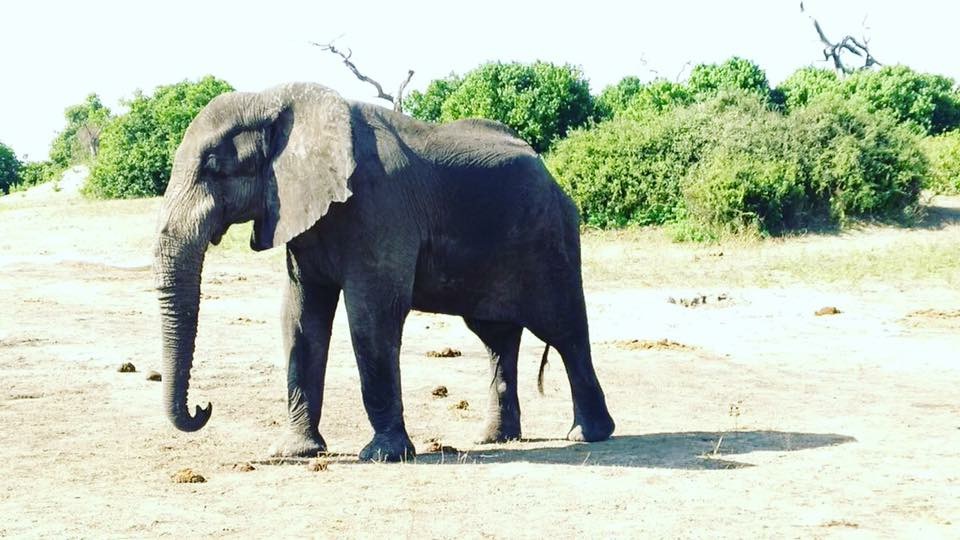 KAPA187: That is so true; in as much as we want to promote wildlife tourism the welfare of the animals must be the number one priority.
Apart from the famous Mosi O Tunya, you have been to a number of falls such as Mumbuluma falls, Kalambo falls and Nyumbachushi falls. Which one has been the best? Is enough being done to promote the lesser-known falls?
PETRA CHIKASA: "My favourite waterfall to the great Mosi-Oa-Tunya Falls. I love how it transforms from a mighty waterbody to a beautiful canyon, there's certainly a reason it's a wonder of the world! My favourite falls to camp at is Mumbuluma Falls, its serene and beautiful, you can jump off the falls if you want to swim and its very safe and family friendly. I don't think enough is being done to promote these falls because they are difficult to reach if you don't have a car. Buses only take you so far and hitchhiking, especially for young people and specifically women can often be unsafe. The northern parts of the country have some of the most beautiful water bodies that the tourism board could take advantage of is they were promoted enough and made easily accessible."
KAPA187: Having been to 9 of Zambia's 10 provinces. What 4 places would you recommend as 'must see' in Zambia.
PETRA CHIKASA: "My Top 4 MUST see places in Zambia are Lake Tanganyika, Kapishya Hot Spring, South Luangwa National Park and Livingstone Island."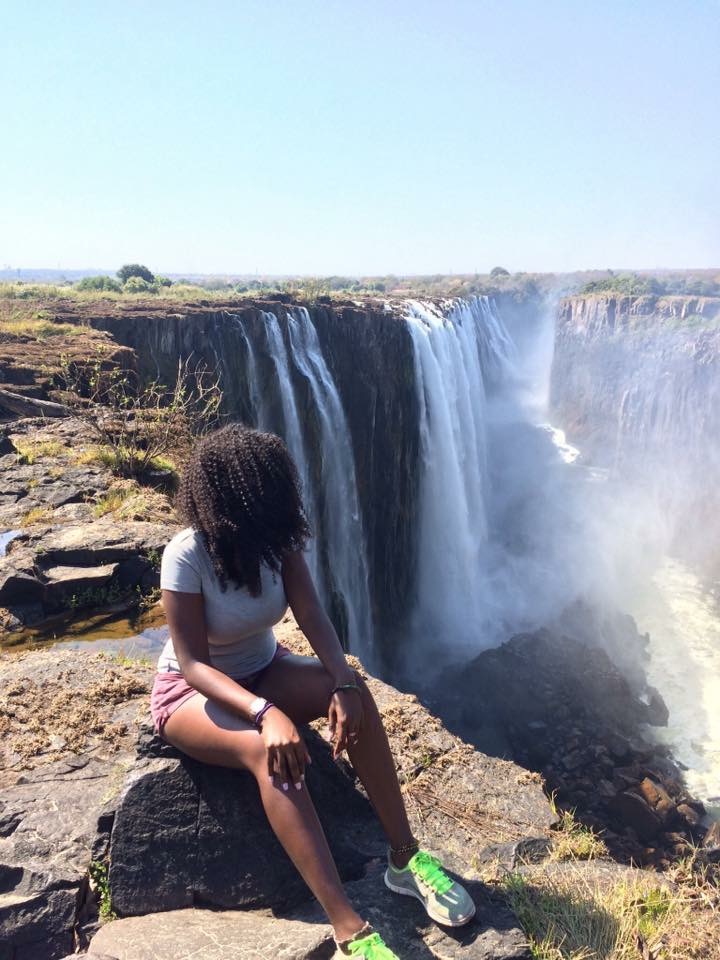 KAPA187: I will definitely make it a point to visit all those places.  So, do you have any funny travel stories?
PETRA CHIKASA: "I have always considered water shoes a white people thing and so I've never bothered getting a pair. One times I decided to get into the Nsumbu River between Mbereshi & Kawambwa with my flip flops and a beer, the current didn't seem that strong, the next thing I know I'm being dragged down stream. My beer slipped from my hands and I'm not every proud to say that in that moment instead of trying to swim to safety, I swam after my beer! "
* (A water shoe is a type of footwear that is typically used for activities where the feet are likely to become wet. They are made of mesh and have a hard sole used to prevent cuts and abrasions when walking in wet, rocky environments.)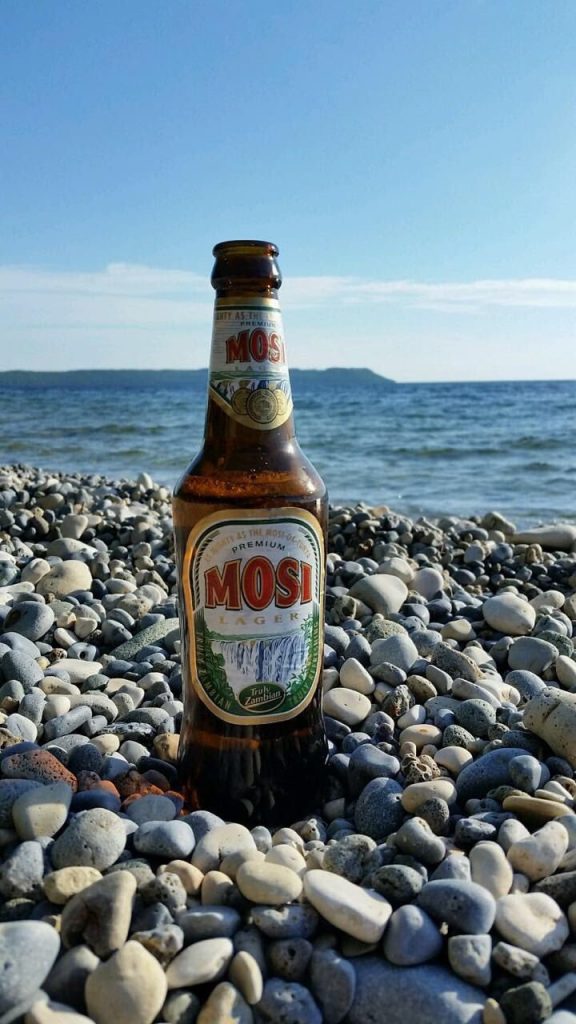 KAPA187: LOL, that must have been a memorable experience.
Has there been a place that you were excited to visit but got disappointed when you finally got there?
PETRA CHIKASA: "Mongu-Kalabo bridge in Western Province was a bit of a letdown for me. Maybe because I visited during dry season. It's a lovely place but it wasn't as intriguing as I expected. The most interesting thing about Western Province was driving through Kafue National Park on my way there."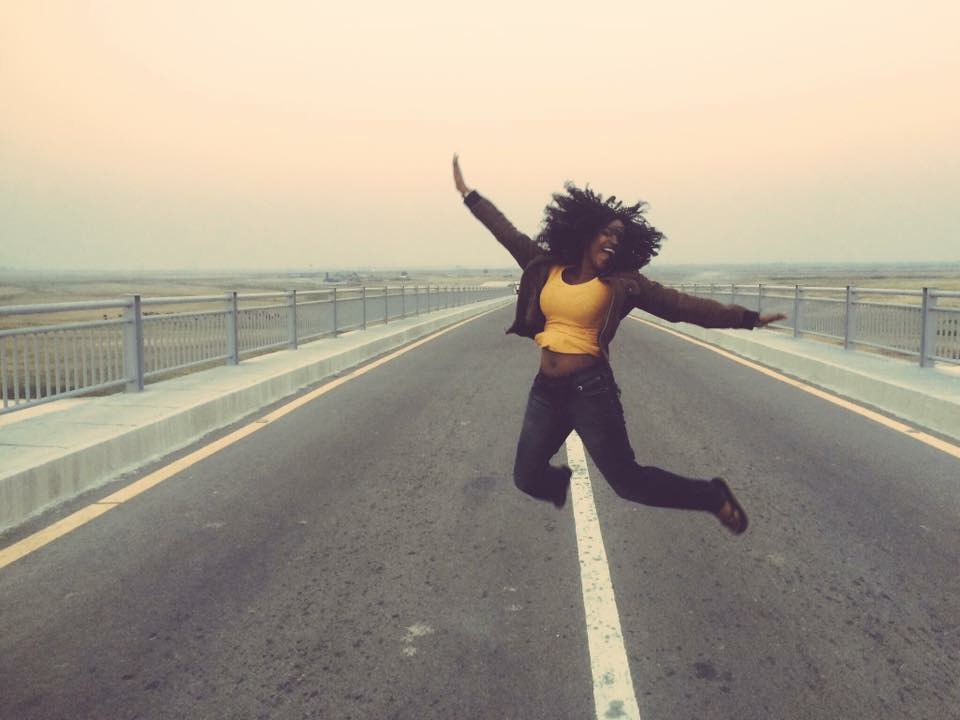 KAPA187: Having done a lot of traveling, do you have a bucket list of places to visit?  
PETRA CHIKASA: "I would love to visit West Africa, Indonesia, Jordan and Iceland. I'm hoping this can be sooner than later."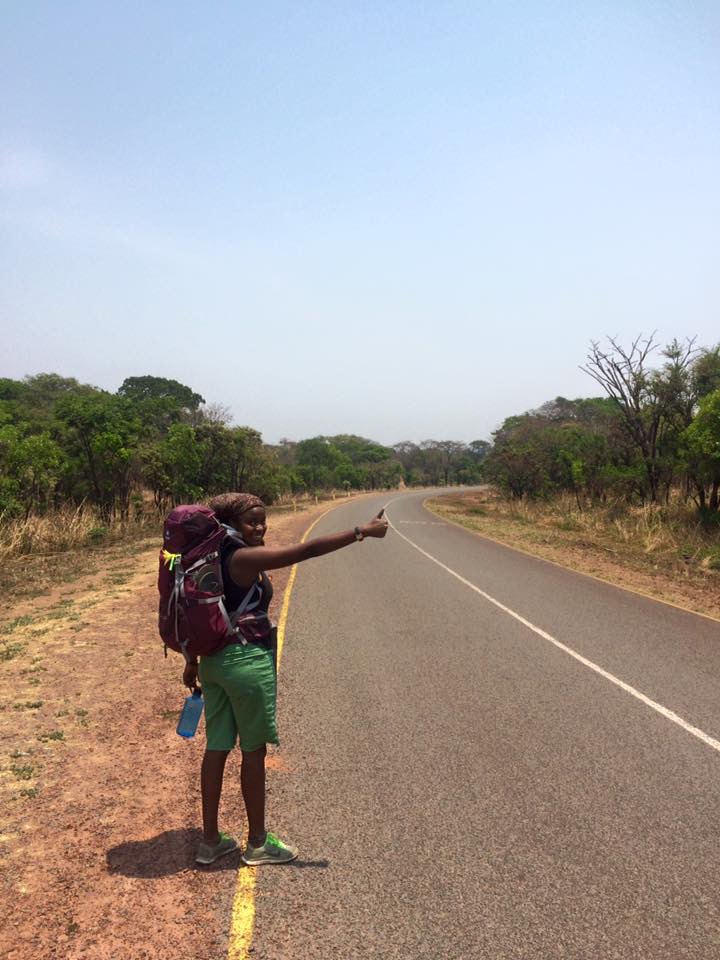 KAPA187: What life lessons have you learned from traveling?
PETRA CHIKASA: "From travelling I have learnt to be more compassionate to people, nature and animals. Animals and nature are just as important to treat with respect as human beings. I've gotten closer to God, and I have started managing my mental and physical health a lot better.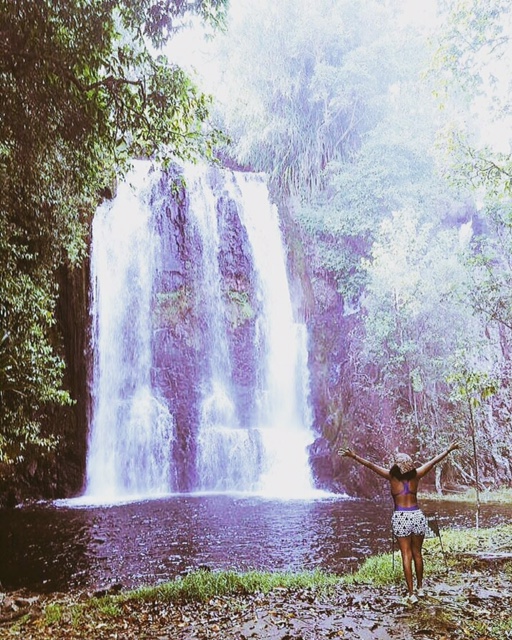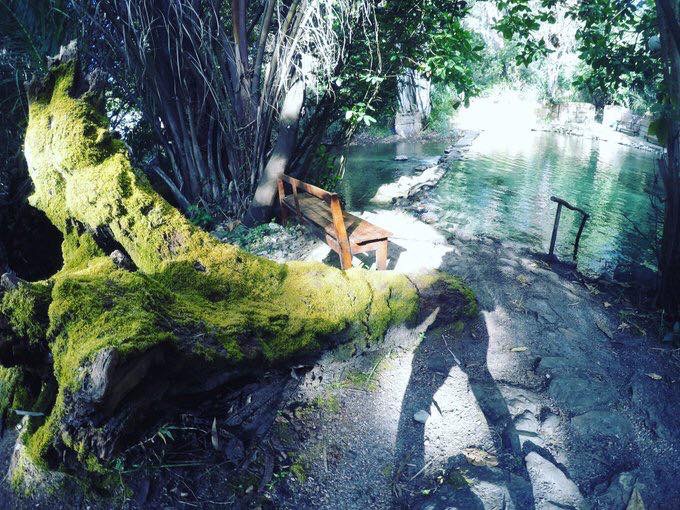 KAPA187: When you are not travelling, what are you involved in?
PETRA CHIKASA: "When I'm not travelling I am studying for my BSc. I'm in my last year of university studying International Relations and Development. I am also passionate about the Right to Education of girls and so I run a project called the Girl Solidarity that advocates against Child Marriage for girls in Zambia and I am a global youth ambassador for Education for A World at School."
"I would love to see young people take up travelling more. Nothing teaches you like travel. One of my favourite quotes about travel is by Jeff Goins 'Travel will put you in places that force you to care for issues that bare bigger than you'. While you are still young, get cultured, get to know the world and the magnificent people that live in it!"
Visit Petra's blog girlcanwander.wordpress.com to follow her journeys to new and exciting places.
Interact with her on social media: 
Twitter: GirlCanWander
Instagram: girlcanwander
Facebook: Girl Can Wander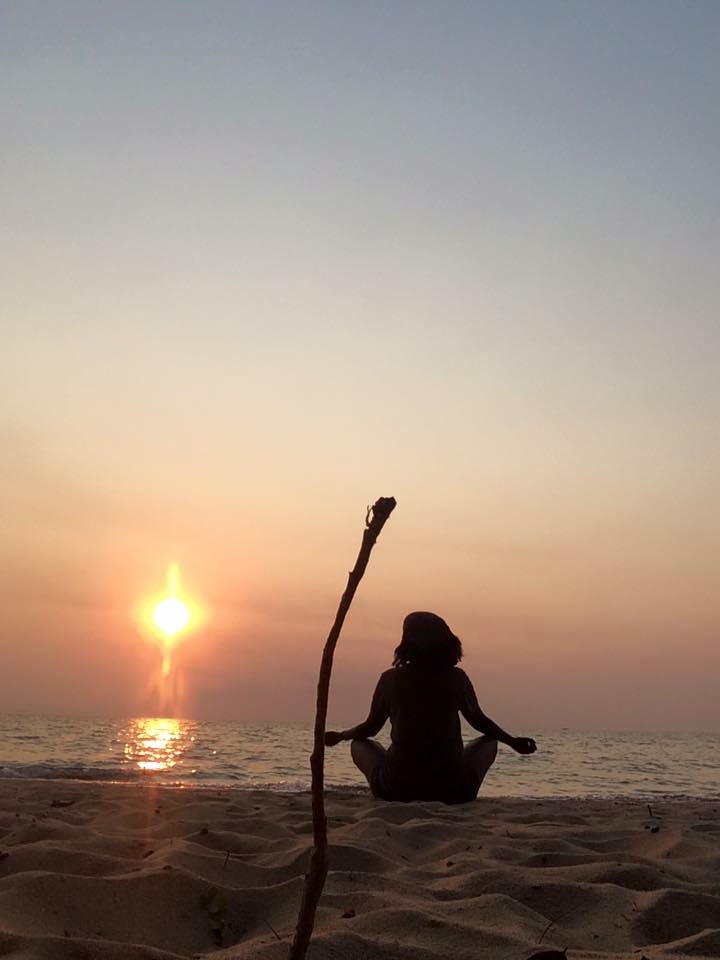 BY KAPA187