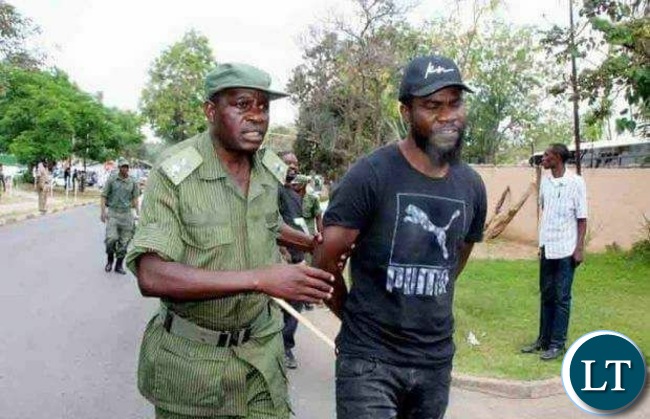 By Pilato
The moment we stop caring for the poorest amongst us, we stop being human. What justifies our humanity is not how rich or famous we become but our love for each other.
The poverty and hardships of other people must inspire us to care and help those that we can. This is the basic message that Jesus preached through out his ministry. This is beyond politics. We must be very careful not allow our politics to blind us from things that really matters.
A few years ago a young boy walked staright to me and told me he wanted to go back to school so that he could get a good job and look after mother. He was only 10years by then and was a street kid. I talked to a few people about him and showed them the boy, they were moved and were ready to sponsor this young boy into school but that i needed to speak to the boy's mother.
I asked the young boy to come with his mother into town so then i could meet her and share the good news but the boy advised that his mother was not well enough to come into town.
One Friday evening i got the boy from town and we walked to Chipulukusu to meet her. Upon reaching, i noticed an old lady sleeping under a tree. That was the boy's mother.
She was unwell and had not eaten the whole day so she was waiting for this young boy to return home with some food for supper. We sat and i told the mother that someone had offered to adopt and sponsor her son into school. As i was telling her this news, she started crying looking at her little son.
I could see she felt her son was abandoning her. She told me this young boy was responsible for house rentals and meals. She continued crying begging me not take away her only source of help.
The mother feared if this boy was to start school no one then would be there to look after her. I left that house broken. I gave them the little money i had and this boy never went to school. I went home and asked God why i met that boy and the mother if i couldn't help them.
I have continued to meet such people and i continue to ask God why i meet people that i can't fully help. It burns my heart today when i see our leaders misuse public funds ignoring the greatest needs of our people.
I know we cant feed everyone but at least let us educate their children. I know a community school that has gone for years now without government support. Teachers have gone unpaid yet we have so much money to buy fire trucks.
I do not have the money to help our people but i have a voice. I have resolved never to ignore the sufferings of people no matter the cost. If it will take my imprisonment for our leaders to remember the poor man's child, i am ready. I protested because i want my government to spend that $42m on that poor man's child at UNZA get their degree.
I will protest again because i want the poor man 's child to find drugs at our hospitals. I will protest again because i want the poor woman to walk in labour ward without her own bucket, her own gloves, her own clipper. I will protest because i want my government to use people's funds responsibly.
Our leaders have continued to accumulate wealth they can't even account for and we are told there's no money for the people.
We will not rest until our people are remembered economically. This is non negotiable.