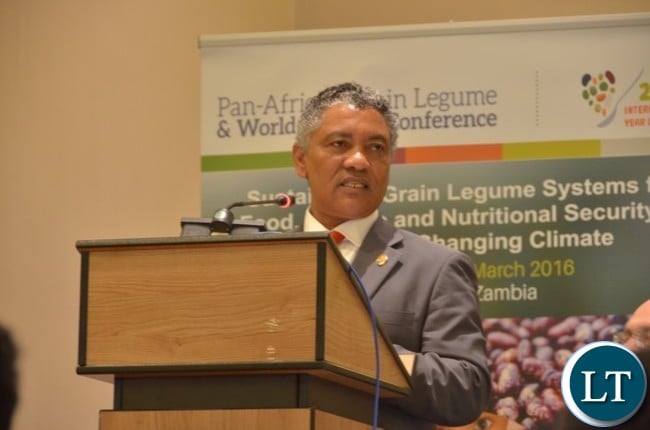 Justice Minister Given Lubinda has asked the Anti Corruption Commission (ACC) to summon those that are accusing others of corruption.
Mr. Lubinda said ACC should not only wait for people to report matters to them but should also summon those that had been accusing others in public to swear under oath about their allegations.
Speaking during a parliamentary debate on the ratification of the appointment of Mrs. Cecilia Mbewe as Clerk of the National Assembly and Mr. Kapetwa Phiri as ACC Director General, Mr. Lubinda said the fight against corruption was for everyone and that MPs were at liberty to bring in bills that could help improve operations of the ACC.
He added that MPs should enact laws that would help the new ACC Director General excute his duties diligently.
During the same debate, Eastern Province Minister Makebi Zulu wondered why some politicians were accusing the President and some ministers of being corrupt when they were not involved in any government procurement process.
" Mr speaker the procurement act is very clear, politicians are not involved in the procurement processes. So I am wondering were ministers come in on this matter." he said.
The Malambo law maker explained that procurement teams consisted of technocrats and law enforcement agencies including the ACC.
"Politicians are not there during these processes. The security wings such as DEC, OP and ACC are there during these processes, that is why people should understand when ACC says there was nothing wrong with this or that procurement process, because they are there from the start."
Meanwhile, Mr. Zulu wondered why some politicians were questioning ACC for taking long in investigating some cases.
He said investigations were complex and investigative wings should be given enough time to conduct the process.
The Eastern Province Minister urged MPs to take time to read and understand the issues pertaining to public procurement and corrupt acts.
He said MPs had the power to enact laws that can help give power to institutions like the ACC and Public Procurement Authority- PPA.