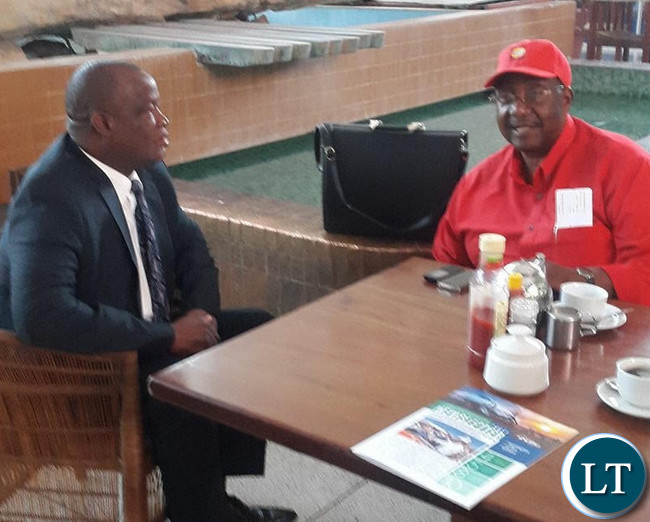 The state has entered a nolle prosequi in a case in which UPND leader Hakainde Hichilema and his Vice Geoffrey Bwalya Mwamba were individually charged with seditious practices and jointly charged with unlawful assembly.
When the case came up for continued trial in the Luanshya Magistrates Court this morning, one of the state prosecutors announced that the Director of Public Prosecutions had decided to discontinue the case by way of a nolle prosequi.
The two were facing one count of offence of unlawful assembly where they are alleged to have convened an unlawful assembly without notifying the regulating officer.
This is when they stopped at Luanshya turn off to greet supporters on their way to visit incarcerated UPND officials at Kamfisa state prison.
They were also facing two counts of seditious practices for allegedly conspiring to bring into hatred, incite violence, resistance and disobedience to the administration of the elected government of Zambia by using words namely "nga taba mufumishe Matambo, epo ulubuli lwalatampila" (if they don't release Matambo, fights will break out).
The three offences were allegedly committed on 26th September 2016.
During trial which as lasted for over a year, the state only called two witnesses who happen to be both PF officials.
[Read 13 times, 1 reads today]