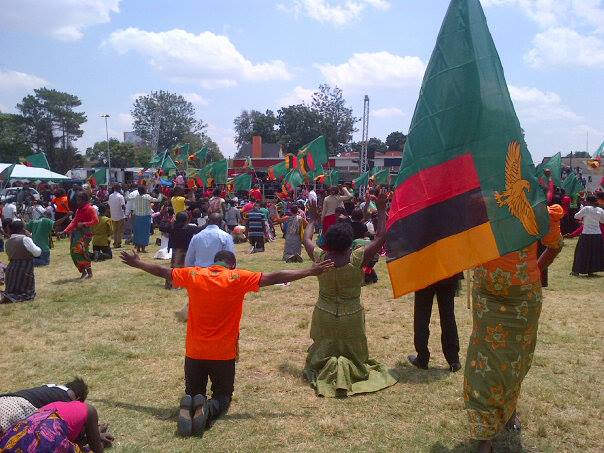 United Party for National Development (UPND) National Youth Spokesperson Gilbert Liswaniso says the national day of prayer, fasting and reconciliation falling on 18 October 2017 should be a day of deep reflection for the Patriotic Front led Government.
In a statement unveiled to Pan African Radio news, Mr. Liswaniso reiterated allegations by some political players that there is a lot of corruption in Zambia under the current leadership.
Mr. Liswaniso says there is a clique of people that feel entitled to be awarded Government contracts to supply goods and services simply because they support the ruling party.
And Mr. Liswaniso stressed the need to dedicate the national day of prayers and reconciliation to individuals that are involved in the alleged corruption and looting of public resources.
Meanwhile, Patriotic Front (PF) Southern Province information and publicity Secretary Trymore Mwenda has called on Zambians to turn out in numbers for the coming National Day of Prayer, fasting and reconciliation.
Mwenda said the National Prayer Day, fasting and reconciliation has contributed to the growing commitment of upholding Christian values and preserving peace by citizens in the country.
And Mwenda has urged Zambians to ensure that they commit themselves on that day and attend prayer meetings in their respective areas for the continuity of peace and harmony in Zambia which is key to national development.
[Read 12 times, 1 reads today]