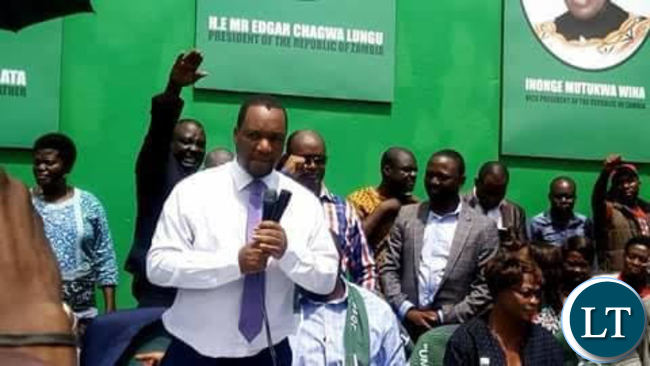 Former Matero MP Miles Sampa has finally been readmitted into the ruling PF.
Speaking when he welcomed Mr Sampa and other defectors at the PF Secretariat in Lusaka, party Secretary General Davies Mwila said President Edgar Lungu directed the Secretariat to bring back Mr Sampa and other old members to the party.
Mr. Mwila also encouraged Mr Sampa and the new and readmitted members to feel free to contest any position in the PF since it has already started within the process of filling positions.
And Mr Sampa has since reiterated that President Lungu remains his preferred choice for the 2021 presidential elections.
He said he has learnt serious lessons during his time in the wilderness.
Mr Sampa said he learnt two lessons during his time away from PF one of which is to be 100 person loyal to the President and the need to be patient in politics.
He has since warned that that are still in the outside that they will be more frustrated because being on the outside is more frustrating.
"There will never be a Michael Sata outside PF. Anyone representing Sata out there is a fake replica. At the moment the only one representing President Sata is Edgar Chagwa Lungu," he said.
Mr Sampa disclosed that he had pleaded to be welcomed to the party of his uncle, the late president Sata but that he was asked to wait until today when he was unveiled at the PF secretariat.
[Read 86 times, 1 reads today]