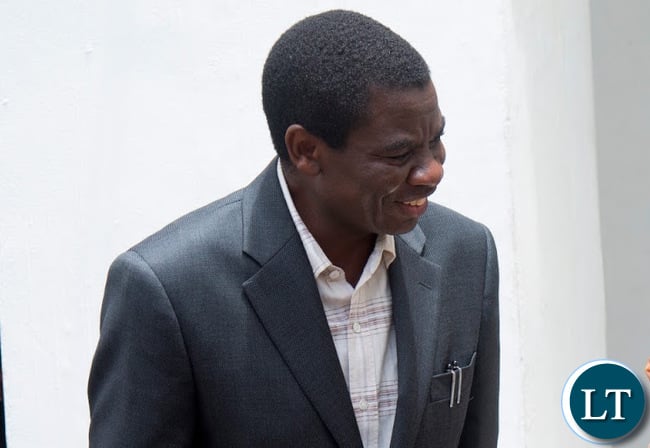 Government has revealed that it will soon establish a Waste-to-Energy plant which will serve as one way of sustainable waste management.
Energy Minister David Mabumba disclosed that government has already started identifying potential partners who will help with the establishment of the plant.
Mr. Mabumba said this when he met Zambia's Ambassador to Sweden Rose Salukatula in Stockholm recently.
'We would like a public-private partnership arrangement where whichever entity we pick should collaborate with a Zambian government institution or a Zambian private entity," he said.
He stated that involvement of a government institution will reduce the business risk element which most investors are worried of.
Mr. Mabumba noted that it will also make it easier for permits and all the necessary formalities to be put in place in the quickest possible time.
The energy minister said the approach which would primarily be based on waste as the major raw material, is well suited for Zambia as one of the strategic options in waste management as it would ultimately support government's efforts in combating epidemics such as the perennial cholera and also making the environment cleaner.
He added that the implementation of the waste to energy strategy will involve an incentive system to the people so that they may find beneficial to sort waste and then take what is required for either recycling or generation of energy as they will in turn have a sustainable income at household level.
"This is how a number of countries are doing it and I can assure you that we shall do it as Zambia. I want before the end of this year, to identify at least one big partner to start a waste management plant from which we can generate energy," he said.
Meanwhile, Mr. Mabumba disclosed that the construction of the first wind power plant in Zambia is likely to begin before the end of the year once the implementation agreement and the power purchase agreement are signed by the respective government institutions.
He said feasibility studies for the 130 megawatt power plant to be put up in Serenje have started and are underway.
He added that government will also soon begin the implementation of the 'Powering Zambia 7,000 kilometre' programme after Cabinet's approval.
Mr. Mabumba stated that the programme involves the electrification of rural parts so that they are opened up for economic development.
He said the intention was to increase the current electricity penetration in rural areas from four percent to 17 percent in the next five years.
This is according to a press statement issued to ZANIS by Zambian Embassy in Sweden Counsellor Nicky Shabolyo in Lusaka today.
[Read 19 times, 1 reads today]