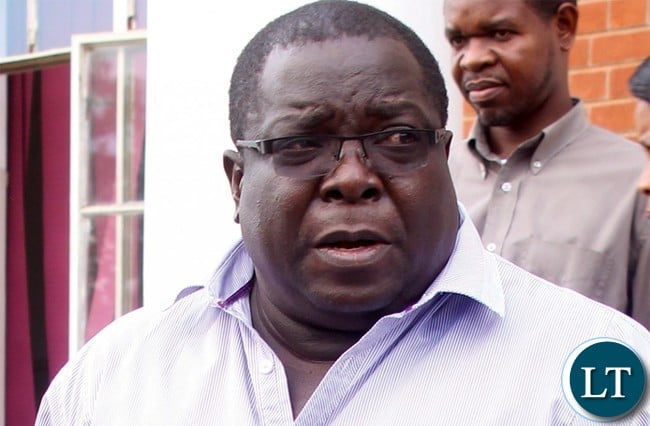 Roan Member of Parliament Chishimba Kambwili had to abandon a television appearance on Monday night at the eleventh hour after reports emerged that PF youths were planning to attack the TV station during the programme.
Mr Kambwili was scheduled to feature on a political talk show "The Oxygen of Democracy" on Prime TV that 20:30 Hours and had even started preparing for his appearance when he received intelligence reports of an imminent attack.
The reports indicated that PF youths had planned to attack Mr. Kambwili's vehicle as he made his way into Prime TV studios which is located in Kabangwe area.
The PF youths are said to have also planned to disrupt the show midway in an event that Mr. Kambwili had found a way of sneaking into the studio.
Police officers from Kabangwe Police Post even visited Prime TV had advised the TV station not to go ahead and host Mr. Kambwili saying the police might not be able to prevent the planned attacks.
Programme Host Kalani Muchima confirmed that the police toured the station minutes before the show was due to start and informed them to cancel the interview in order to prevent a possible attack on the station.
Mr Muchima expressed disappointment that Police could fail to provide security to people and property when they fully know who was planning the said attacks.
Last month, some PF cadres also attacked 5 FM studios in Lusaka where Mr Kambwili was due to feature on the "Burning Issue" programme and the station ended up featuring NDC Spokesman Eric Chanda who condemned the attacks.
The PF cadres have not been arrested and no known investigation by police has been launched in the matter that left vehicles and other property damaged.