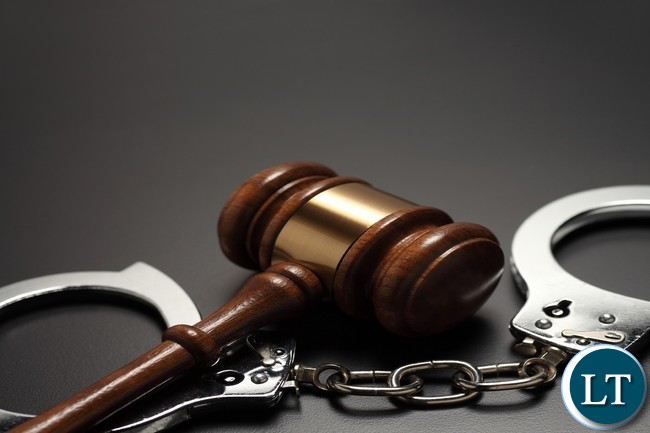 The Kalulushi Magistrate court has heard how United Party for National Development (UPND) Lufwanyama Member of Parliament Leonard Fungulwe was drawing a monthly salary in 2016 for four months amounting to more than K15,000 whilst working as a civil servant.
Appearing before Kalulushi Magistrate Chrisantos Chandi, was Mr Fungulwe 43, of Lufwanyama who is charged with two counts, namely fraud contrary to section 123 of the penal code cap 87 of the laws of Zambia and obtaining pecuniary advantage by false pretenses contrary to section 309A of the penal code Chapter 87 of the laws of Zambia.
Raphael Simfukwe 49, of Kabangwe, Chibombo who is an Assistant Director at the Payroll Management and Establishment Control (PMEC) at the Ministry of General Education in Lusaka told the court that Fungulwe had worked for the government from 2001 up to 2016 when he left the teaching profession.
Mr Simfukwe said Mr Fungulwe, with a teaching number TS 801051 was an account holder with the Zambia National Commercial Bank (ZANACO) in Luanshya with a branch code of 010763 and holder of a National Registration Card (NRC) number 167434/65/1, had been receiving money illegally from the government from June to October 31, 2016 in form of salaries.
THE PMEC assistant director showed the evidence to the court in form of payslips which stated that Mr Fungulwe was getting the money despite knowing that he was not supposed to be drawing the salary because he was no longer a civil servant working as a teacher.
Mr Simfumfwe said in the month of June 2016, K3, 527 was sent into Mr Fungulwe's account, July K3534 was deposited, August K3, 534, September K2, 267 and the month of October K2, 234 was also deposited without the parliamentarian notifying the Bank or the Ministry that he was receiving a salary as a teacher which he was not entitled to.
He said after the Ministry discovered that Mr Fungulwe was drawing the salary for four months he was removed from the payroll in November 2016 and up to now has not repaid any money back to the Ministry.
This is a matter in which Fungulwe was taken to court by a concerned resident Athanase Kaleleka, 57 a retired teacher of Lufwanyama, who resides near Lwansamba primary School and was represented by his lawyer Terence Chabu.
Mr Kaleleka said that he had decided to take the UPND law maker to court so that he pays back to the government the money that he had stolen without resigning from his previous position as a government teacher.
Mr Kaleleka said the opposition UPND law maker who was a teacher in Luanshya was teaching at Kakwaba basic school and was transferred to Chipata in the same capacity did not go to the Eastern province because he was secretly involved in political activities campaigning for the opposition UPND during the 2016 General elections.
Mr Kaleleka who also stood as a parliamentary candidate on the Patriotic Front ticket for the Lufwanyama seat in 2016 said he had not taken Mr Fungulwe to court because of losing the elections but did so as a concerned and patriotic Zambian who believes in transparency and accountability.
But Mr Fungulwe who is been represented by Milner Katolo of Paul and Milner company said his client had notified the Ministry of General Education by sending a hard copy of the resignation Letter to the Ministry on May 23, 2016.
Mr Katolo stated that his client had followed the right procedures by writing to the Teaching Service Commission which had acknowledged his resignation and wished him the best in his future endeavours.
The defence lawyer for the UPND parliamentarian said he was surprised Mr Fungulwe was taken to court when he had officially resigned from the Ministry of Education adding that he was not drawing a salary for a period of four months starting from June to October 2016.
Mr Katolo maintained that Mr Fungulwe had in fact written a letter to the Ministry of General Education at the Headquarters in Lusaka asking the officials at the Ministry to stop depositing the monthly salary in his account and to be removed from the payroll.
Magistrate Chandi adjourned the matter to February 12, 2018 for continued trial.
[Read 5 times, 1 reads today]