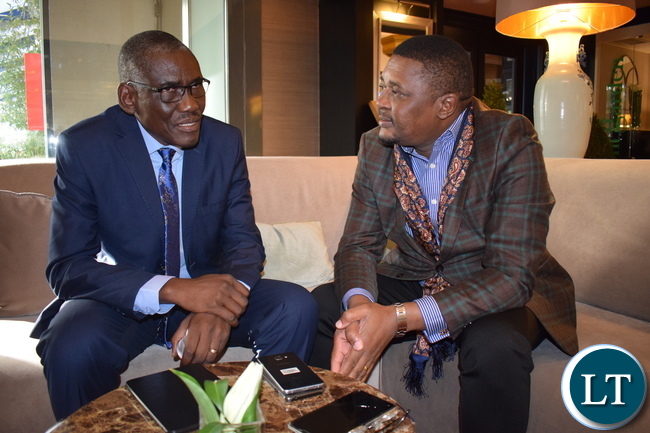 Tourism and Arts Minister Charles Banda says Zambia looks at America as a baby that need to be well natured in order to grow tourism.
Speaking when new American Ambassador to Zambia Daniel Foote paid a courtesy call on him at Kwacha House yesterday, the Minister said America is one of Zambia's biggest tourism source markets only second to France.
He said there is great need to grow the bond of partnership between the two countries such as the reduction of illegal wildlife trade and poaching.
Mr. Banda said in line with these, it is important to have a multi-sectorial approach work with other cooperating partners considering that poachers and illegal wildlife are getting sophisticated by the day.
And Mr. Foote said his country is keen in assisting Zambia achieve economic diversification through tourism.
The diplomat said since coming to Zambia he has identified the sector as a more natural one and that he would like to take a lot of interest in learning what the country offers so that he finds ways America can help.
Ambassador Foote said he has mass experience in conservation efforts in his country and appreciates that there is need for him to visit different places to appreciate the landscapes and other incentives.
He said Zambia offers beautiful attractions that are better than many other places he visited.
This is contained in a statement made available to ZANIS in Lusaka yesterday by Ministry of Tourism and Arts Public Relations Officer Sakabilo Kalembwe.
[Read 45 times, 1 reads today]