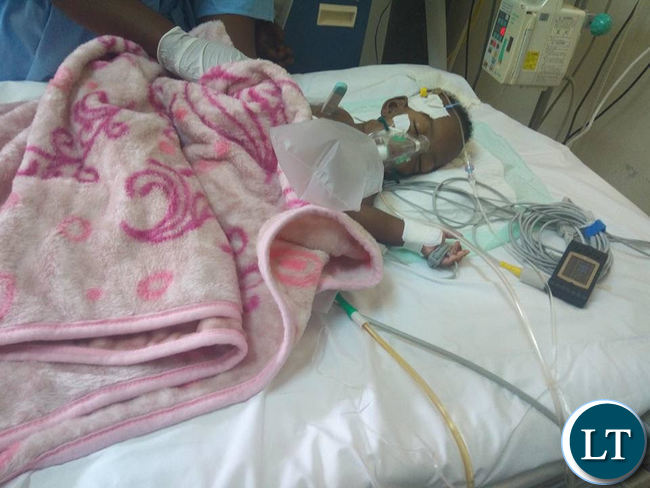 Doctors who participated in last week's operation to separate seven month old conjoined twins, who shared a liver, have expressed shock at the manner in which UK based medical expert Larry Mweetwa attempted to demean their achievement.
Mr Mweetwa, on Friday, stated that performing an operation on Siamese twins is nothing to celebrate as the procedure was as now as simple as performing circumcision.
Neurosurgeon Dr Kachizya Sichinga said the 30 member medical team that successfully performed the operation is shocked by Mr Mweetwa's assertions.
The team comprised Prof Lupando Munkonge, Prof Tackson Lambert, Dr Chadwick Ngwisha and Prof Sultanov. Other include Senior doctors Prof James Munthali, Dr Penuis Tembo and Dr Mulondi Mwanahamutu.
The front line surgeons, led by Dr Bruce Bvulani also include Dr Robert Zulu, Dr Vernon Vernon M Pashi and Dr Mulenga Mulewa, Dr Dilbur and Dr Brown-Oranmore Ray.
Anesthesia was led by Dr Christopher Chanda, Dr Feruza Ismailova, Dr Dildora, Dr Sompwe, Dr Zubair and Dr Mumpasha.
Theatre Sisters were are led by CNO Josephine Chimpinde, Sister Peggy Mashikati, Rebecca Kamboyi, Lucy Nampungwe, Felix Kamuchungu and Yvette Chulu while the floor staff included Richard Siambilu and Gift Mudenda.
Dr Sichizya said the nation must celebrate the surgeons and every level of cadres who were involved in this operation and continue to pray for the quick recovery of the twins.
Below is Dr Sichizya's statement
What is so "s**thole" about the Medical Practitioner?
The rather derogatory word "s**thole", reported to have been uttered by one major World leader has been taken to another level by another gentleman.
Whereas this gentleman's analysis about the surgery to separate the Siamese Twins was almost acceptable, given he had not fully comprehended the extent of the operation as he insisted it only involved intestines(you may read Mulindi Mwanahamuntu's writeup for a better understanding of the whole operation), it was his diatribe against the Medical Practitioner that has left many of us shocked.
What is so "s**thole" about a medical practitioner?
I have read and re-read his posting and still don't seem to understand how this got into his otherwise reasonably researched writing, especially that the media and the public in general have given credit to everyone who participated in this operation.
The Zambian society generally gives respect to doctors. To get into medical school anywhere in the world is challenging. It was even more difficult in Zambia a few years ago when there was only one medical school that picked less than 50 students from hundreds competing to get into 3rd year. These were further vetted until only 30 made it to become doctors. Only the creme de la creme made it to the finish line.
This is the reason the Zambian trained doctors tend to shine when they go into the diaspora to further their careers. It is because the panel-beating they receive during their training is second to none, despite the many challenges in terms of equipment.
Thankfully, the Government of Zambia through the MOH has worked very hard to improve the provision of medical services by acquiring modern equipment and encouraging Specialist Training through the STP program which is starting this week(And I am so excited about It!).
We celebrate the surgeons and every level of cadres who were involved in this operation and we continue to pray for the quick recovery of the twins.
Prior to the surgery, weekly Inter-disciplinary meetings involving diverse experts were held to plan for this operation. These included surgeons, paediatricians, radiologists, anaesthetists, pharmacists, nurses, nutritionists, social workers and spiritual directors and many more, under the expert care of The Women and Newborn HOSPITAL Senior Medical Superitendant Dr Chisembele.
Dr Mwanahamuntu chaired the meetings. Dr Gen. Adrian Maleya, the consultant radiologist from Zambia Army guided the team from the imaging point of view, maybe one of the most crucial components of the planning process.
The MOH gave significant support and they are commended highly.
This operation might have been done in other African countries, but this one is ours! Indeed in any match, you will normally only cheer when the home team scores. The Home Team has scored a major goal! Zambia, We celebrate. Glory be to God.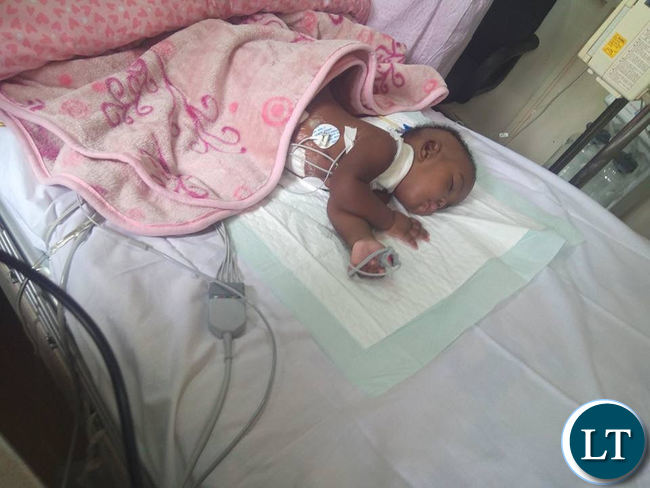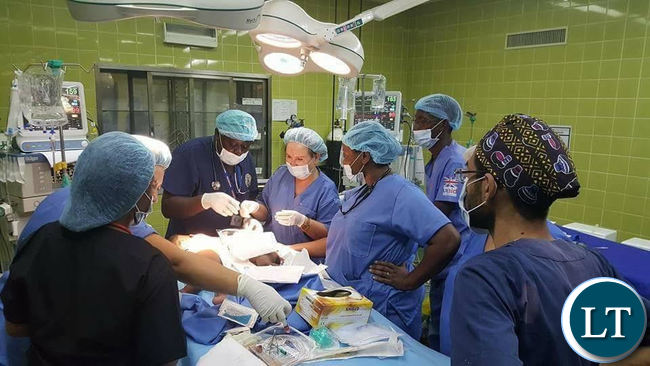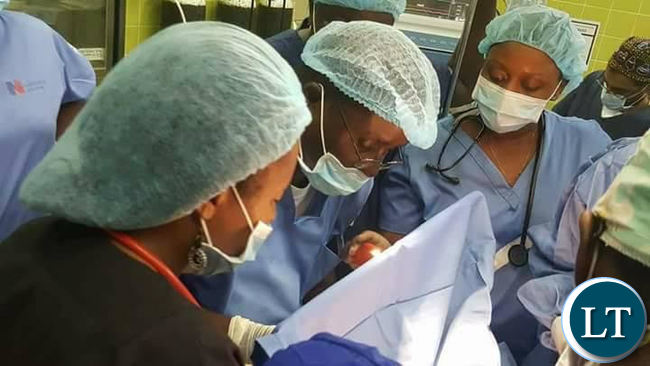 [Read 51 times, 1 reads today]