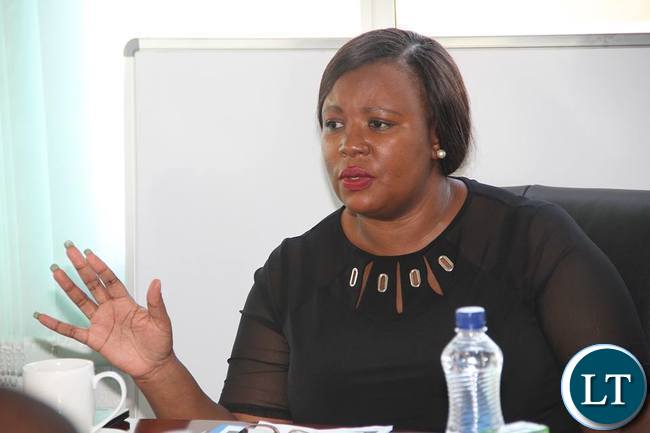 The Zambia Union of Journalist has welcomed the appointment of Dora Siliya as the new Information and Broadcasting Services Minister.
Zambia Union of Journalists Vice President Alex Basopo Njovu said ZUJ feels the appointment of Ms Siliya, who will double as Chief Government spokesperson is fitting because she is familiar with the workings, and indeed challenges, of the media in the country.
"We are confident Ms Siliya will use her experience in the media to help deal with the challenges facing public media like Times of Zambia, Zambia Daily Mail and Zambia National Broadcasting Services (ZNBC) which have been dogged with numerous operational challenges for some time," Mr Njovu said.
"As is public knowledge, institutions like the Times of Zambia are in urgent need of recapitalisation as evidenced by the salary arrears which are running into seven months."
Mr Njovu said it is the hope of ZUJ that the new Information minister will quickly hit the ground running by personally engaging all the relevant stakeholders in finding solutions to the problems facing public media.
"As her first task, we would like to see Ms Siliya visiting the Times of Zambia to personally appreciate and get first- hand information on the problems facing the company," Mr Njovu said.
"We are alive to the fact that a wrong impression has been created by Ms Siliya's predecessor Ms Mulenga who told Sun Fm in Ndola that Times of Zambia employees were being paid twice a month. This is far from the truth. ZUJ remains ready to meet Ms Siliya anytime. It is also our hope that her office will work hard to find solutions to problems facing workers at the Zambia Printing Company, where workers are barely making ends meet," he said.
[Read 67 times, 1 reads today]