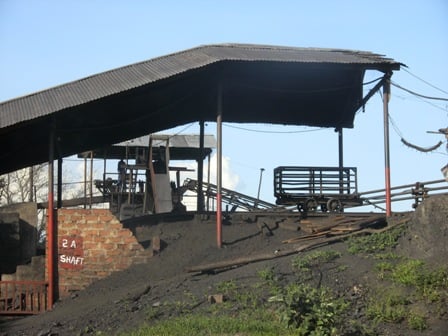 Collum Coal Mining Industry Limited has pledged to offset Parent Teachers Association -PTA- fees for over 400 pupils at Chamukwapula Primary School – Sinazongwe District in an act of corporate social responsibility.
Collum Coal Mining Industry Limited Executive Director Charles Dindiwe says he is saddened to learn that more than half of the pupils at Chamukwapulo Primary School are not attending classes due to nonpayment of PTA fees.
Mr. Dindiwe said this in Sinazongwe – Southern province when he inspected construction works of a two by one classroom block and an office being constructed by Collum Coal Mining company.
He said Collum Coal Mining Industry is making profit and wants to share the proceeds with the community.
Mr. Dindiwe adds that the company is also constructing a Girls Dormitory at Nkandabbwe Secondary School at a cost of over 400 thousand Kwacha.
And speaking on behalf of Chamukwapulo Primary School, Senior Teacher Rita Sautu said the building of a two by one class room block will go a long way in improving the learning standards at the school.
She said some pupils were learning under makeshift shelters due to the few classrooms at the school.
[Read 11 times, 1 reads today]