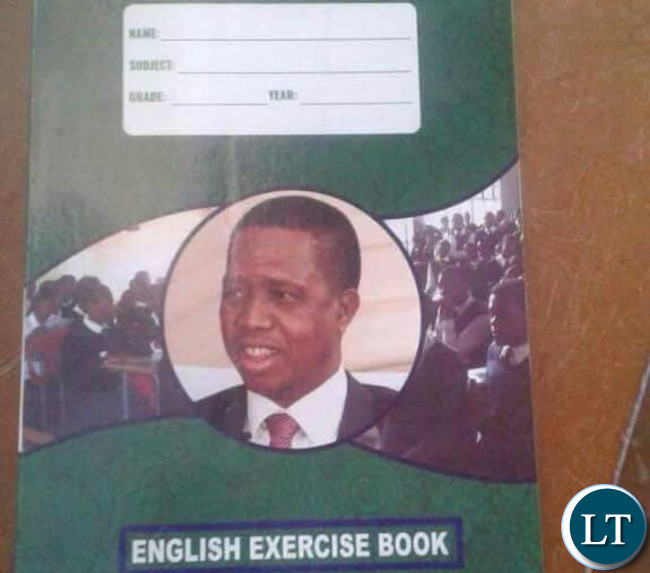 THERE is nothing wrong with the distribution of books bearing the portrait of President Edgar Lungu, Vice President Inonge Wina has told Parliament.
Responding to questions during the Vice President's question time, Mrs Wina said President Lungu's portrait is displayed in public offices and so there is nothing wrong with books to have his picture.
Mrs Wina said it beats her understanding why a Member of Parliament could complain about books meant for vulnerable pupils just because they have a portrait of the Head of state.
Mrs Wina said the books will continuously be distributed in Government schools bearing portraits of President Lungu and there was nothing wrong.
The Vice President was responding to a question by UPND Katuba Member of Parliament Patricia Mwashingwele who wanted to know if Central Province permanent secretary Chanda Kabwe was in order to distribute books bearing President Lungu's portrait to pupils in Katuba. "President Lungu is the President of the Patriotic Front and he is also the President of the Republic of Zambia. His portrait hangs in our offices and everywhere and you don't complain," Ms Wina said.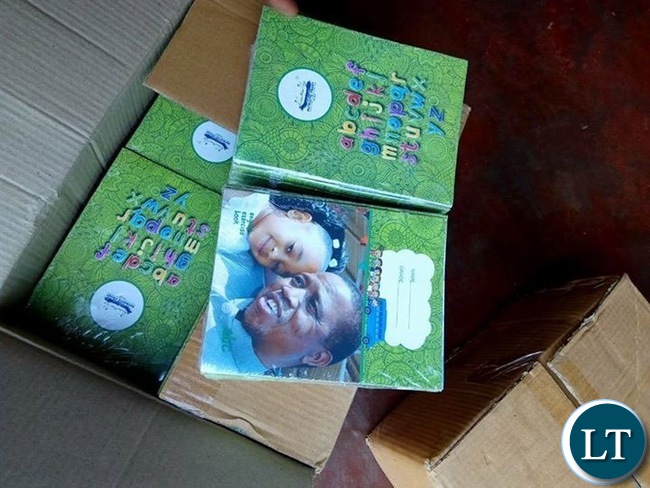 And olitical activist Laura Miti has urged the ruling PF to stop the distribution of campaign books to children in public school bearing President Edgar Lungu's image.
Ms Miti said failure to stop such campaign methods which Ms Miti calls desperate would result in some PF detractors also starting a smear campaign like the one bearing President Lungu's image on toilet paper.
"The PF say the tissue with the President's image on it is not part of their campaign material, but they do not apologise for the children's books. I am actually glad to hear the tissue was not official party business because maweee," she quipped.
She said the distribution of campaign books to children in public schools is beyond low and North Koreasque aimed at brainwashing the learners.
"What the children need is for class sizes to be reduced from the now regular 100, to have qualified teachers, to not be sent out of school because they have not "contributed" a ream of paper," she said.
Ms. Miti who is also a graduate of the UNZA School of Education said the paper used to print those campaign books would, if translated to school budgetary support, keep lots of children in school.
"So the PF has to understand that if it insists on this puzzling and desperate campaign they are on, they will encourage detractors to come up with responses like the tissue. Govern please, govern. For once, dear PF, campaign by running the country," she said.
[Read 10 times, 1 reads today]