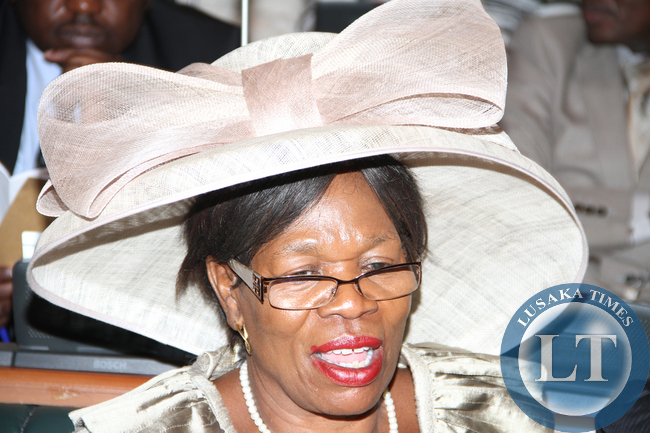 The Constitutional Court has ordered that a video should be reviewed by the Lusaka High Court before it is presented to it in the matter in which Munali Member of Parliament Prof. Nkandu Luo has challenged the nullification of her parliamentary seat.
There is a dispute over the video evidence and the viewing of the video will help determine whether it was the one which was submitted before the Court when the petition was first heard.
Justice Enock Mulembe sitting with Justices Annie Sitali and Mulenga Mungeni told the parties that the court can not dismiss the petition entirely without taking into consideration the circumstances that surround the missing videos evidence.
According to Justice Mulembe, since the issue in dispute is centered on the missing evidence, it was of importance for the parties in the presence of the trial court to determine whether or not the video apparently presented during the appeal is the one that was presented during the original case heard in the high court.
He said the lower court should make its findings to the Concourt by or before 29th March 2018
Its from there that the constitutional Court will make a final decision on whether or not to dismiss the appeal or to uphold the earlier decision.
The respondent, UPND's Doreen Mwamba had applied that the court dismisses the appeal by Nkandu Luo as the records of appeal was both defective and incomplete.
She also contended that the Concourt has no jurisdiction to review it's own ruling of 5th July 2017 in which it directed that the video be viewed by both parties and in an event of a disagreement,the trial court to view and ascertain its authenticity.
But on 18th July,2017, the Concourt ruled that it will go ahead to hear the matter even when there was no agreement on the video by both parties as well as the lack of a report from the trial court.
The respondent however argued that the Concourt lacks jurisdiction to review its own decision of July 5th 2017 and cannot therefore go ahead to determine the appeal in the absence of the video evidence.
She therefore applied that the matter be dismissed on grounds that the appeal is defective and incomplete.
The Concourt has now ruled that the trial judge reviews the authenticity of the video before proceeding to hearing the case.
The nullification or upholding of the nullification is yet to be decided.
[Read 12 times, 1 reads today]