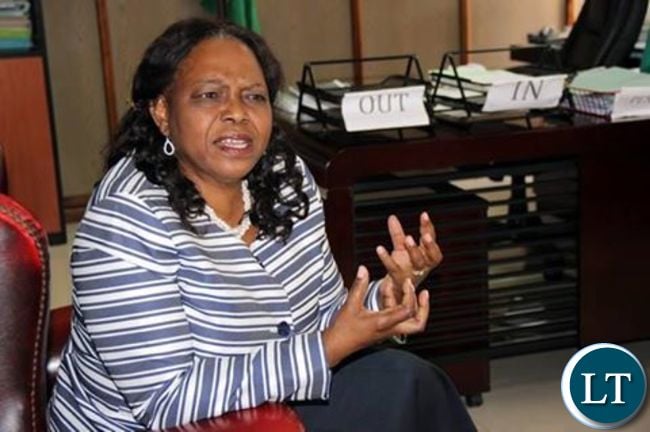 Controversial South African dance artiste Zodwa Wabantu famous for performing without wearing underwear will not be allowed entry into Zambia to perform at a musical event set for this month, Religious and National Guidance Minister Rev. Godfridah Sumaili has vowed.
Zodwa known for her seductive dances is scheduled to perform in Zambia at dancehall singer Karasa's album launch on March 10th at Hollywood night club in Lusaka.
But Rev. Sumaili said government will not allow Zodwa to come and corrupt people's morals in Zambia.
"The promoter has not applied for the said licence and as you may be aware, any foreign artiste who wants to perform in Zambia are supposed to be cleared at least three months before the date of performance and in any case, Zambia being a Christian Nation upholds Christian values of morality and ethics and human dignity and in any case, its not in the interest of the nation to have an artiste who performs without an underwear," Rev. Sumaili said in an interview.
And in a seemingly cheeky response to Rev. Sumaili's statement, Zodwa gave a sharp reaction on her Facebook saying only grandmothers should wear underwear.
"Underwear for who? Your granny maybe. How is it going fam?"
[Read 91 times, 1 reads today]