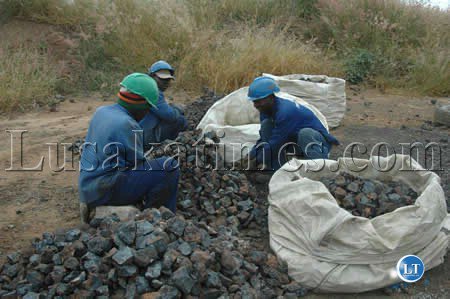 An 18 year old man of Mali Village in Chief Kalaba's Chiefdom has been buried alive after a Manganese Mine collapsed on him in Kalaba area in Mansa district.
Evans Mulenga a casual worker at Goodrock Manganese Mine died on the spot after the pit they were working in collapsed on him.
Disclosing the matter to ZANIS in Mansa today, Luapula Province Police Commissioner Elias Chushi said the accident happened yesterday around 15:00 hours.
Mr. Chushi said Mulenga was working in the pit with five other colleagues when he met his fate.
He named one of the survivors as Luka Malunga 27, of Kwesha Village who sustained injuries while the other three escaped unhurt.
Mr. Chushi disclosed that Mulenga's body has since been deposited to Mansa General Hospital Mortuary and that Police Officers and Geologists are currently on the scene to establish what caused the ground to collapse.
In another development, a 26 year old man of Namwandwe Village in Chief Mabumba's Chiefdom has died on the spot after he was hit by a vehicle.
The Police Commisssioner named the deceased as Kasidy Bwalya.
He disclosed that the accident happened yesterday around 19:45 hours when a Toyota Land Cruiser registration number ALJ 8636 driven by Emmanuel Kalinde 32, of Spark Compound in Mansa district hit him as he was trying to cross the road.
Mr. Chushi stated that the body of the deceased has since been placed at Mansa General Hospital Mortuary awaiting post-mortem to ascertain the cause of death, while the driver has been apprehended by police.
[Read 12 times, 1 reads today]