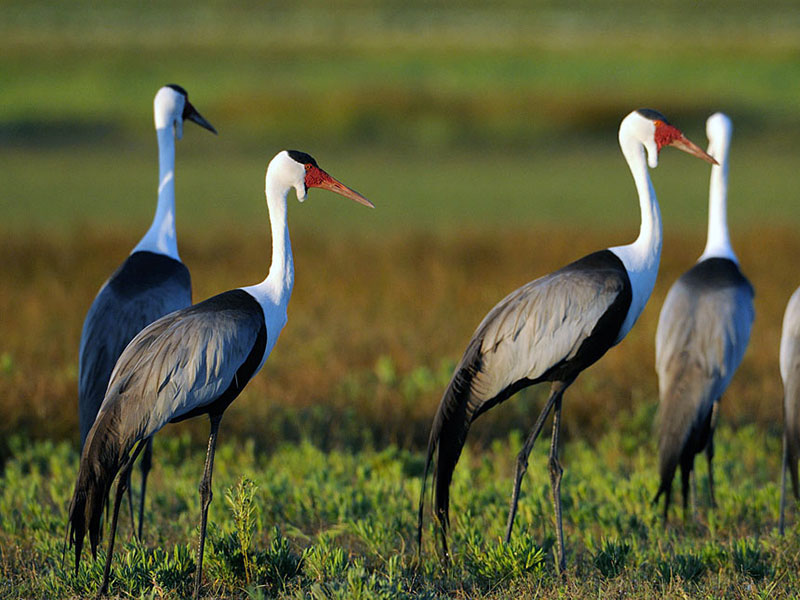 THE Zambia Parliamentary Conservation Caucus (ZPCC) has expressed happiness with the conservation model done by the African Parks (AP) in the Bangweulu and Liuwa Plain National Parks.
Speaking at the end of the three-day tour to the Liuwa yesterday, Bangweulu Constituency Member of Parliament Anthony Kasandwe who led a delegation of nine Members of Parliament said the model is good for its benefits to the communities.
The Law Maker said tourism could only best be actualized if the local people are involved in activities and realize the benefits.
He said the Zambian people are the best to be the first tourists of any tourism attraction in the country.
The MP said he would be happy if the AP model can be extended to the parks across the country.
And Kalabo Central MP, Chinga Miyutu said he would support the idea that model be extended to Zambia's biggest National Park, the Kafue.
He said the people around the Kafue National Park (KNP) would also benefit like those around the Liuwa.
Mr. Miyutu said this would help with improving animal population in the park.
Meanwhile AP Director of Conservation Development, James Milanzi said his organization took the MPs to Liuwa so that they could appreciate and actualize the different types of conservation models.
Mr. Milanzi appreciated that all the Members participated actively and now plan to move a motion in Parliament to support the AP model for KNP.
The Parliamentarians included; Anthony Malama of Nchelenge, Anthony Kasandwe of Bangweulu, Boyd Hamusonde of Nangoma, Chinga Miyutu of Kalabo Central, Howard Kunda of Muchinga, Maxas Ngo'nga of Kaputa, Mbololwa Subulwa of Sioma and Mwansa Mbulakulima of Milenge Constituency.
[Read 143 times, 1 reads today]