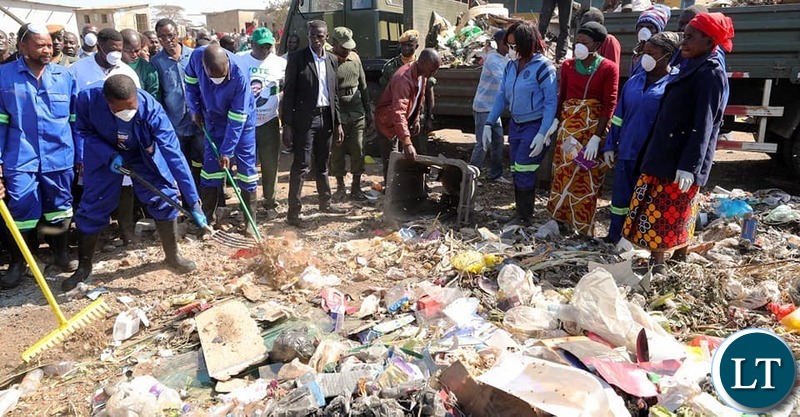 Zambia's President Edgar Lungu has promised the people of Chongwe District a new market after the demolition of the old one.
Speaking in Chongwe yesterday during the official launch of the keep Zambia clean national wide campaign in Chongwe District, the President said that it was in line with government's commitment to take development to the districts.
The President called for cooperation between marketers, local authority and the district authority to avoid wrangles which have existed in the recent past.
Scores of Chongwe residents joined the President as he inspected the state of Chongwe main market and later joined in the cleaning exercise.
The head of State assured Chongwe marketeers of government's intention to urgently construct a modern main market upon the demolition of the old and dilapidated one.
He instructed the local authority to ensure that prior to its demolition, the Council should fully register all existing marketeers and ensure that each one of them is reallocated a trading stand in the new market.
"I do not want a situation were people from Lusaka with big bellies and thick Necks come to take over trading places in the new main market. That I will not tolerate. We have heard of situations were upon the construction of a modern market, new marketeers emerge. I will not tolerate that. Bwana Mayor, ensure that there is a proper record of the names, NRC numbers and residential address for the existing marketeers here! They should all be relocated to the modern market upon construction," President Lungu said.
The President further said that he was impressed with people's commitment to the desire to keep their environments clean, as he joined millions across the nation in the keep Zambia clean national wide campaign scheduled for the last Saturday of each month.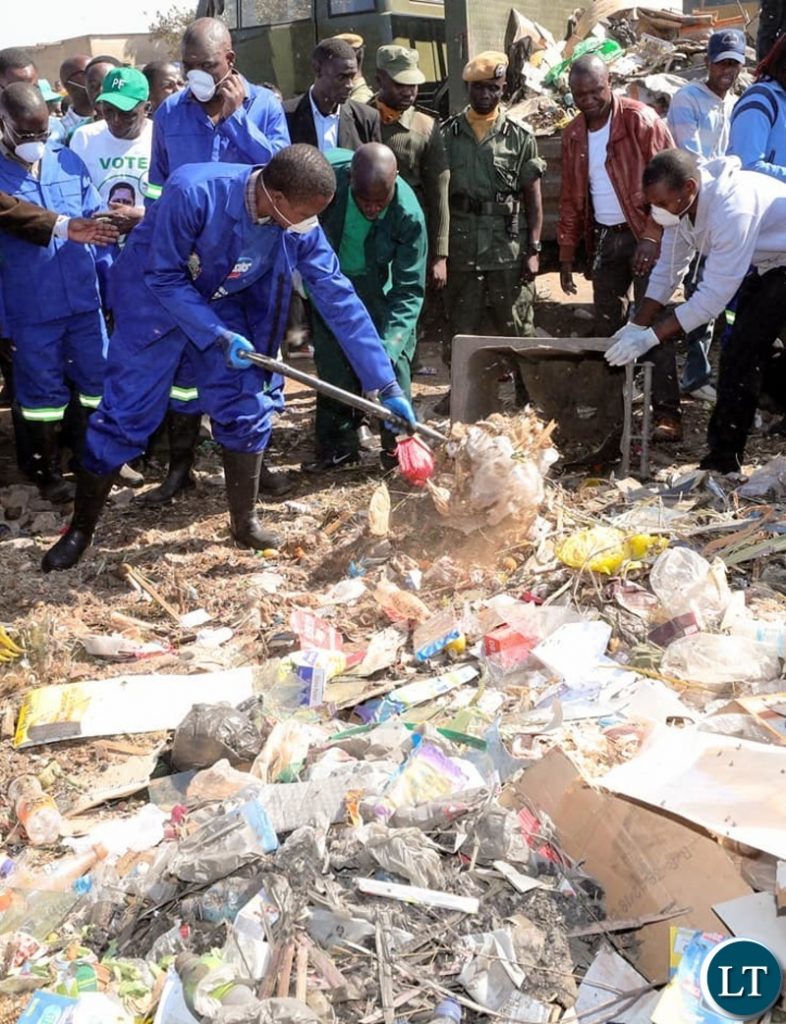 [Read 99 times, 1 reads today]