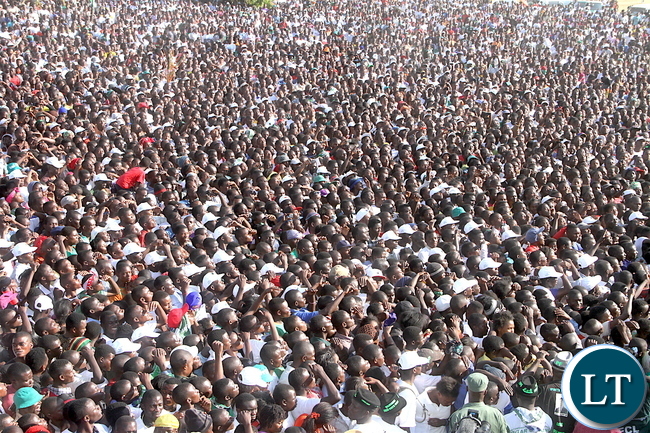 A group of ordinary Zambian citizens gathered at Lusaka's Kapingila house on Friday 29th June for an all too unusual reason – to examine the state of the nation. The public meeting, titled Kwatha which loosely translates to "no more!" or "enough is enough", was designed to raise unaddressed issues that directly impact Zambian lives. The town-hall or indaba style conversation was an important step towards a more engaged public. It allowed citizens to make their views heard and to connect with others around common challenges and possible solutions. In doing so, it follows the direction of the Oasis Forum public discussion held at the same venue in March of this year. The gathering consisted of open discussion punctuated by musical calls to action from female Zambian musicians and community groups.
Events like this are an important expression of the power citizens have to improve our own lives by identifying issues and articulating solutions to implement in partnership with our elected representatives. Zambia's citizens however, have a reputation for passiveness, often disguised as peacefulness: The individual approach to civic affairs so far has been to stay out of public life until an extreme situation calls for event-based action, such as the protests to curb over-extensions of presidential terms. and to leave more consistent oversight of national affairs to politicians, activists and donor partners. These discussions are a break from that trend, towards the ongoing community engagement that Zambia sorely needs. They are one way to put into action the ideal of democracy – government by the people, and they indicate a realization that governing requires more than casting a haphazard vote every few years. In a functioning democracy, the people exercise their power by remaining involved in all levels of government – contributing ideas, helping to implement them and holding officials to account on the nation's interests and ideals.
Kwatha was organized by Zambian women and chaired by the Alliance for Community Action (ACA)'s Laura Miti, who emphasized the apolitical agenda of the discussion. "This meeting is a not a political meeting, it is open to every citizen in the nation who is tired of seeing Zambia not moving forward. Are we happy or not with the state of our nation?" Of note is the primacy of women in leading not only the event – organized and largely attended by women, with a fair showing of men and youth – but also in modelling civic voice for the rest of the country. NGOCC Chairperson Sara Longwe spoke early in the meeting about the important role women play in community life and leadership, and her reflections are borne out by recent examples of other notable women leaders speaking up and acting on issues of national concern, such as the former Law Association of Zambia (LAZ) President Linda Kasonde's brave defense of judicial independence. and the spotlight on grand corruption shined by the Finance Intelligence Centre (FIC) led by Mary Tshuma.
Governance issues like those listed above perpetuate many of the development challenges the country is grappling with, requiring government and citizens alike to take corrective action. Poverty and unemployment, ignorance and disease, debt and corruption do not just disappear if ignored long enough, and nobody has the privilege of relying on others to solve them. The false distinction between government and citizens – the notion of "them" and "us – is eroded by civic engagement. In Ms. Miti's words – "Change, in Zambia, will start with citizens articulating to each other why we need that change, then acting to achieve it." Greater public participation does not however absolve public officials of their responsibilities, it should in fact heighten their accountability and sense of responsibility – "If Zambia is to go forward as a nation, the ones in authority should look at the problems of the less privileged before looking at the affairs of the ones on top."
Friday's discussion centered on service delivery and standards of living. Following introductions, attendees listed in turn the problems in their respective communities. Recurring concerns were water and sanitation issues and low quality of education and health facilities, with corruption identified as contributing to the breakdown of these services. Rising crime, partly related to the recent government crackdown on street vending cutting off many youthful traders' incomes, was also highlighted as a community concern. The emerging theme that elected representatives and would-be representatives should take note of, was that Zambians want simply to live a safe and decent life, but this remains out of reach for the majority. Attendees also expressed an increased willingness to be involved in pursuing this goal, phrased by young contributors as coming together to devise solutions for communities and officials to take forward.
The emphasis on service delivery shines a spotlight on local government just as the Lusaka mayoral election ramps up – it will be interesting to hear what concrete plans candidates put forward to improve sanitation, schools and health facilities. It will also be interesting to see how Lusaka residents vote – in line with these concerns and our own best interest, or in patterns that incentivize detachment, failure and neglect from our representatives. Continued public dialogues such as the Kwatha meeting would indicate that Zambians are indeed finding our voice. Hopefully our votes and our actions will follow.
Muna Ngenda is an African Development strategist concerned with helping 'the people' exercise their power. His work focuses on transforming African economies through regional industry and re-creating African politics through civic education. He is a Chevening Scholar, a graduate of the London School of Economics and Political Science, and founder of Indaba Africa.
[Read 107 times, 1 reads today]