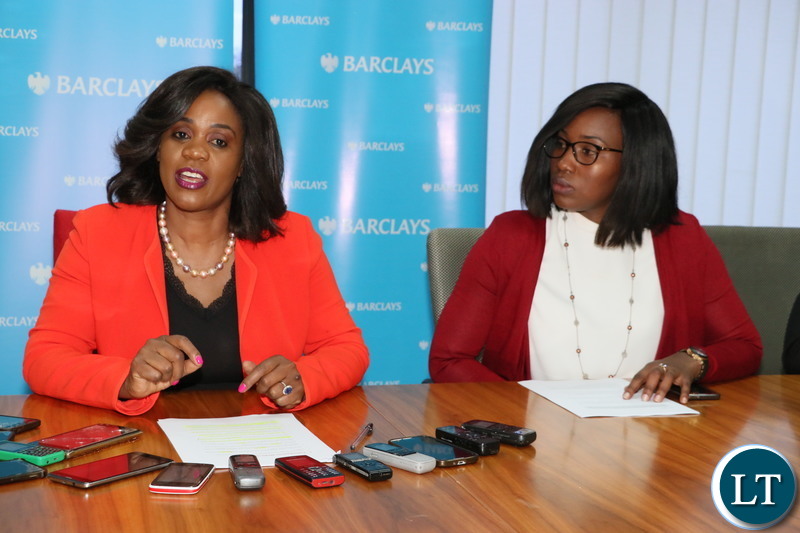 Barclays Africa Group limited has reaffirmed its commitment towards ensuring that the rebranding of the Bank to ABSA Group will be a continuation of providing better products and services.
Barclays Bank Zambia Managing Director, Mizinga Melu said the change of the brand name signals the start to a new era for the group as a standalone African banking group with deep roots on the continent.
Mrs. Melu said this during a press briefing dubbed Barclays Africa group changes name to ABSA Group Limited.
She noted that Barclays Bank subsidiaries in Zambia, Botswana, Ghana, Kenya, Mauritius and the rest of Africa will be renamed to ABSA by 2020, subject to approvals.
"While our parent name has changed today, our clients and customers can continue to bank with us as confidently as they have, we remain committed to delivering mutual benefits to our shareholders, customers, communities and our nation," she said.
Mrs Melu explained that a single name and brand will enable the bank to unite behind a single identity, purpose and strategy.
She stated that the group name and brand change sets in motion one of Africa's largest rebranding programs as eventually all ABSA and Barclays ATMs, forms, branches, and other assets across twelve countries will be updated with the new ABSA brand design.
Mrs. Melu said the bank is delighted about the opportunity that the change brings as part of the banks journey towards becoming a truly transformative bank that is modern, fast-thinking and relevant.
She pointed out that ABSA group will start trading under its new name and share code (ABG) on the Johannesburg Stock exchange as it continues the process of separating from Barclays Plc.
Mrs. Melu disclosed that ABSA was chosen as the future brand after wide consultation with employees and stakeholders across the group's operations over a period of one year.
ABSA, a name of the group's South African subsidiary, has a pedigree as a strong and stable bank with a balance sheet of over one trillion rands.
[Read 88 times, 1 reads today]