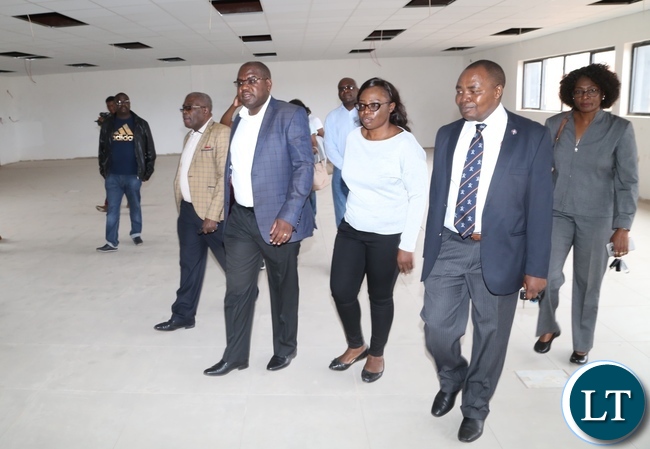 Minister of Health Chitalu Chilufya has noted that the Endoscopy Centre that has been opened at Levy Mwanawasa Teaching Hospital is a landmark not only at the health institution but for the entire medical fraternity in the country.
Dr. Chilufya observed that endoscopy services despite their importance, have for a long time eluded most of the public hospitals adding that such services have been restricted to those that can afford to pay for them in private hospitals.
He said the trend will now be a thing of the past as the Endoscopy Centre comes along with latest techniques in diagnosis and treatment closer to the ordinary Zambian.
Dr. Chilufya also stated that trained personnel to operate the equipment at the Centre is readily available and will in turn train other providers countrywide.
And the Minister of Health has indicated that Endoscopy is quite critical as it will be used in both emergency and elective cases.
He said Endoscopy will not only save lives and time but that it will also save the country a lot of resources as it is simpler and less invasive.
Dr. Chilufya further noted that the Endoscopy Centre will provide a wide range of endoscopic examinations and address challenges the country has of diagnosing conditions in the oesophagus, stomach, small intestines, the colon, biliary tree and the entire airway.
He added that endoscopy is also handy in managing emergencies such as bleeding ulcers and removing foreign bodies from the airway.
The Minister recognized that the Endoscopy Centre has been established at a great cost from the government of china and has since noted that the Centre is yet another milestone of China's support to Zambia's health sector.
[Read 91 times, 1 reads today]