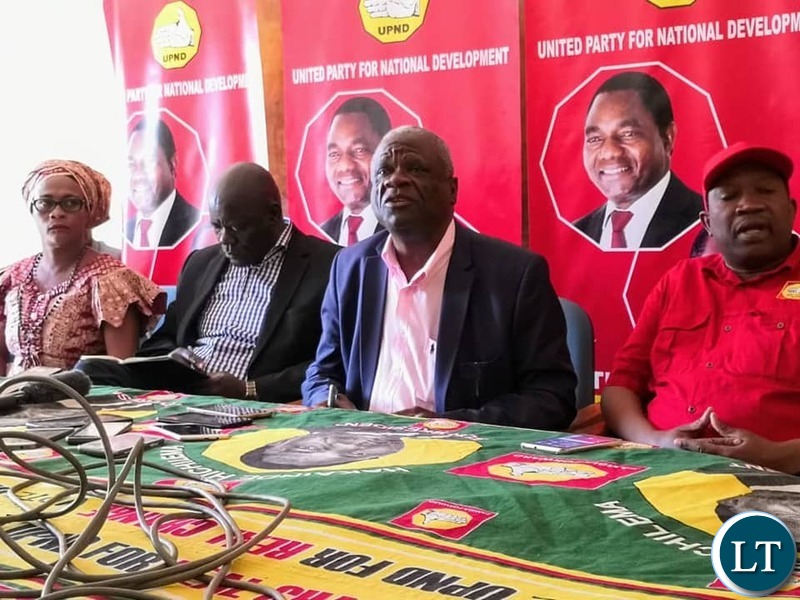 Only three political parties will participate in the forthcoming Kasenengwa Constituency parliamentary by election after UPND and NDC candidates failed to file in their nomination papers.
Only candidates for the PF, PAC and UPPZ successfully filed in their nominations papers today.
UPND adopted Parliamentary Candidate for Kasenengwa Constituency Dr Faustin Sitima Banda disappeared despite getting the adoption certificate yesterday.
UPND Secretary General Stephen Katuka told journalists at the Party Secretariat that the NDC Chilanga parliamentary saga has now hit the UPND.
"The enemies of Democracy are at it again. Just like what happened to our colleagues from National Democratic Congress (NDC) in Chilanga, our candidate Dr. Faustin Sitima Banda has disappeared after getting an adoption Certificate and campaign materials for the Kasenengwa by-election. We also gave him cash, which money he has disappeared with". said Mr Katuka.
He said Dr Banda was UPND candidate in 2016 election and he proved a stable person and this can be concluded that something is wrong somewhere.
He also said his phones are off and no trace of him anywhere.
"It's our prayer that he remains safe and protected," said Mr Katuka.
He also said that he strongly thinks that Zambian people will now understand the position of our competitors which has been characterised by price tagging on people and buying them.
"To our members, take heart our environment is filled with corruption and intimidation and the weaker ones will give up but the strong ones will always remain fighting for the just cause." said Mr Katuka.
Meanwhile, the UPND managed to successfully filed in its five Local Government candidates in Northwestern and Western Provinces, respectively.
Dr Faustin Banda, an Engineering Lecturer at the University of Zambia (UNZA) was the Party's Kasenengwa parliamentary candidate in the 2016 General Elections.
For the NDC, the party will not participate in the Kasenengwa parliamentary by election set for next month after its preferred parliamentary candidate Sensio Banda was allegedly bought off by the PF.
Mr. Banda has since successfully field in his nomination under the Pf.
NDC Secretary General Mwenya Musenge said up until five days ago, Mr. Banda was a bonafide member of the NDC.
Mr Musenge revealed that Mr. Banda sat on the select committee of the NDC that has been tasked to draw up the party manifesto.
"The party is deeply disturbed by attempts by the Pf to cripple the opposition in the country. This is the second time that the PF has bought off a prospective electoral candidate from the NDC," Mr Musenge said.
He warned that the country is slowly drifting into a one party state going by the recent attempts by the pf to kill the opposition.
[Read 166 times, 1 reads today]